The Future of Universities in Europe – Autonomy and Academic Freedom: Science, Research, Trust, Equal Opportunities and Inclusiveness – A short interlude in the light of changes in universities by Dr. Rainer Schreiber, lecturer adult education in conversation with Dr. Thomas Schröck, graduate economist economics and European law, entrepreneur, lecturer and author from Vienna.
Especially in times of crisis, many things are called into question. "The orientation of research and teaching in economics and business administration is indeed being discussed again. The fact is that one must speak of a normative orientation; because the pre-drawn faculty deals with the normative sciences," says Dr. Thomas Schröck. For over 30 years, Dr. Thomas Schröck has made a name for himself as an entrepreneur for natural and untreated gemstones far beyond the borders of Austria. At the age of 20 he opened a jewelry store in the countryside of Austria, but at the same time he devoted himself to his studies at the University of Economics in Vienna and achieved his diploma and doctorate at top speed. As founder and managing partner, Dr. Schröck runs The Natural Gem in Vienna, but has always remained present to the universities, lecturing in Graz, Vienna, Leipzig and Krems, his home university in Lower Austria. "I am convinced of the model of lifelong learning, but in addition, the exchange of knowledge transfer is indispensable for further development with changes in society. The contact with students, their thoughts, visions and the mutual exchange represent a win-win situation for all interested parties. In lifelong learning I see a way to get closer to the desire to meet people at eye level, to benefit from each other humanly, socially and in business. To bring the connection human and business in relation, that is one of the challenges of the social change", Dr. Thomas Schröck explains his experiences.
Vision of a European education area: European values – institutional autonomy – academic freedom
The current discussion in economics is about turning away from or even re-evaluating neoclassics. As a result, the model concept of homo economicus is no longer considered relevant, sustainable and crisis-proof.
Sustainability – an ideology of our time – would have to be placed more strongly at the center of economic decisions and in the orientation of teaching at universities. As a result, this topic is controversially discussed in the radius of business studies. The central criticisms are: Too much rote learning and too little independent reflection, and an exaggerated pursuit of efficiency at the expense of resilience and sustainability.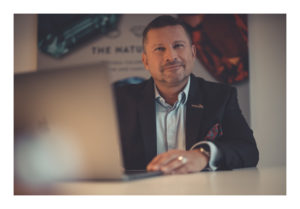 "These honorable discussions are indeed desirable; nevertheless, participants in the discussion rounds must never forget that profit maximization and competitiveness vis-à-vis foreign competitors must be at the forefront of considerations as a normative variable," explains Dr. Thomas Schröck. International competitors are not asleep either, and they will try to take advantage of this interaction in the wilds of the economy. Foxes, not cuddly toys, lurk in the wilds of the economy. A challenge is to reconcile these pre-drawn aspects on the basis of a debate through internal discussion contributions and through public events, is the general consensus. Moreover, the importance of higher education for personal as well as societal development cannot be underestimated when it comes to educating highly qualified human capital across borders. Europe has recognized that education is a driver of development, and it will be in the long term, Dr. Schreiber pointed out during the discussion.
The pandemic highlights the problems
The current crisis reveals what economics can and cannot do. More crises are just around the corner. "In the outlook, the European Union sees the further need to transform the European higher education and research area into a dynamic, global and competitive knowledge society in the medium term. Especially with regard to education and qualification, tangible reforms and strategic actors are of great importance," explains Dr. Thomas Schröck.
Obviously, the discipline proved its worth in the stress test of the Corona crisis. Economists are trained or oriented to proceed methodically, to work empirically and to analyze problems, taking into account sources of error. Equipped with these tools, graduates become consultants and administrators in many sectors. This will certainly be the case in the future, too, when new emergencies or issues come to the fore.
But not all protagonists from this discipline are happy with the development. The "Economists for Future" initiative has gone public with the demand that the digitization of teaching be developed in the mirror image of the Corona crisis. Its members are calling for a course correction in the content of teaching. According to this, scientists should not only answer the questions that are posed, but actively formulate but also define their agenda, especially in teaching. In this sense, ecological and social challenges must be given considerable importance in the perspective of course correction. This renewed debate starts in this difficult period. All protagonists are called upon to accompany this process argumentatively with the involvement of other faculties.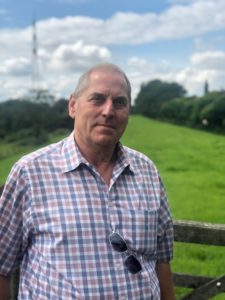 V.i.S.d.P
Dr. Rainer Schreiber
Lecturer Adult Education & Personnel Consultant
About the author:
Personnel consultant and honorary lecturer Dr. Rainer Schreiber with a degree in economics, specializing in finance, controlling, human resources and training. He works in professional adult education and publishes on the topics of personnel consulting, demographic change and economic policy.
Contact:
The Natural Gem GmbH
Universitätsring 12/Top 14+15
1010 Vienna
Austria
(+)43 1 512 41 89
office@thenaturalgem.com
www.thenaturalgem.com
About The Natural Gem GmbH:
Dr. Thomas Schröck, a PhD economist and trained gemologist has been a gemstone expert for over 30 years and is the managing partner of The Natural Gem GmbH, a company based in Vienna, Austria. The experienced Gemmologe and expert for gemstone investments wrote the work "Investing in precious stones: Money earning with the most beautiful things of the world", publishing house edition a 2021, author: Dr. Thomas Schröck.
Press contact:
Lobmeyr Public Image Conciliaris GmbH
Rudolph Lobmeyr
At the yard 11, Top 4
1010 Vienna
Austria
+43 (0) 1 / 361 55 00
r.lobmeyr@l-pi.eu
http://www.l-pi.eu