No stone is interchangeable – each stone a unique natural beauty, brought forth from the womb of Mother Nature. The uniqueness of colored gemstones – mineralogically corundum – in conversation with Patrick-Noël Herold-Gregor, Managing Partner The Natural Gem GmbH from Vienna in Austria.
Gemstones grow in the earth, are natural minerals. The mineral group of corundum includes rubies and sapphires, the red variety is called "ruby" and the other colors are called "sapphire". The ruby with its bright red color is one of the gemstones appreciated by people for the longest time, whether as jewelry or as an investment. The company The Natural Gem GmbH, based in the Austrian capital Vienna, specializes in colored gemstones. Dr. Thomas Schröck, founder of the company, a doctor of economics has been active in the international gemstone trade for 30 years, and is regarded throughout Europe as an expert in natural-colored, untreated gemstones and investments in them. "The attraction for many investors lies in the investment in tangible assets with the practical value storage advantage, easier transport and storage compared to tangible assets such as precious metals," Dr. Thomas Schröck states. Patrick-Noël Herold-Gregor, Managing Partner The Natural Gem is, like the company's founder, fascinated by the uniqueness of natural colored gemstones. "No stone is interchangeable, each stone is unique, this impresses the not only us gem experts, but our customers share their fascination with us in conversations. As king among the colored gemstones, the ruby has made a name for itself. If we compare gold as a crisis currency with rubies, it becomes clear why colored gemstones are coming into focus as an investment. For example, a kilogram of gold is currently worth about 52,000 euros, a ruby of one kilogram 150 million euros, so a ruby the size of a small fingernail is as valuable as a kilogram of gold," Patrick-Noël Herold-Gregor explains the interest in colored gemstones.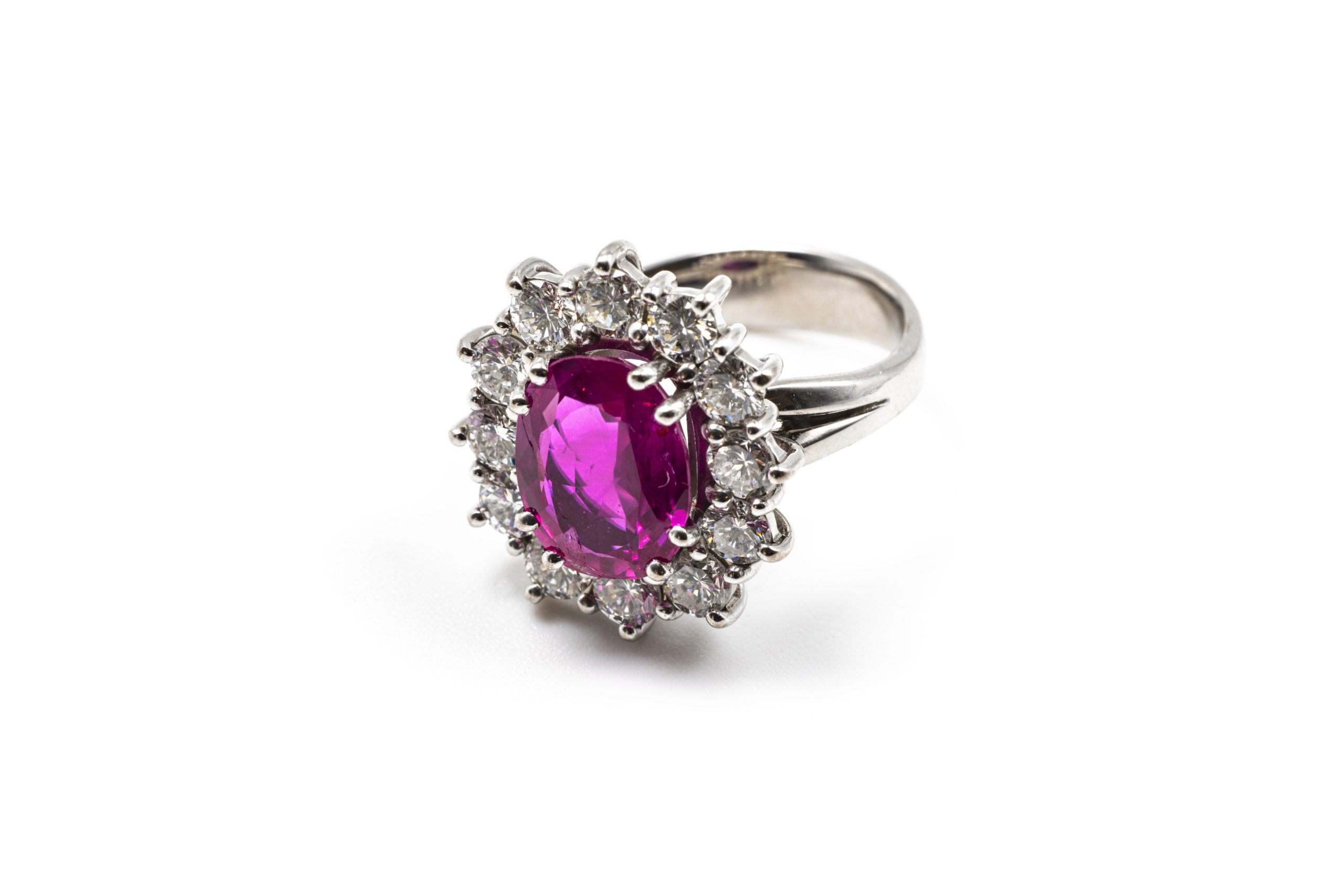 Corundum – a mineral that represents two of the high quality colored gemstones
Corundums are forms of crystals from which, under certain conditions in the crystal lattice, rubies and sapphires are formed with their color variations. But where do corundums come from and how do the color variations occur?
Patrick-Noël Herold-Gregor: "Crystals can be columnar or pyramidal, barrel-shaped curved, horizontally strongly grooved or also flat tabular. This is what distinguishes corundum. As a grown or loose crystal of considerable size, coarse late and granular as aggregates. The density is 3,9 – 4,1 g/cm². The corundum appears colorless or is colored by traces of foreign atoms. Traces of iron or titanium produce a deep blue sapphire. Chromium foreign atoms turn the corundum into red ruby. However, all color varieties except ruby are called sapphire, with blue sapphire being the most prominent variation. Through flaws in the crystal lattice, orange-yellow, the "padparadscha" is formed. Sometimes also purple, green, spotted or color-zoned. Often the gemstones vary in color when viewed from different angles. This phenomenon is also called pleochroism and occurs especially with polarized light. Due to the inclusion of rutile needles, the gemstones may reflect light in the form of a six-pointed star. To bring out this optical effect to its best advantage, this type of star sapphires are usually cut into round cabochons. This optical effect is also called asterism."
Occurrence of the corundum mineral and use – jewelry – industry.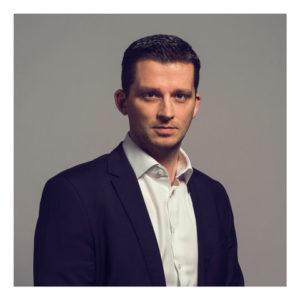 The formation is mainly in metamorphic rocks, rarely pegmatitic, often in placer deposits. Gem quality crystals come especially from Burma and Mozambique. Small but opaque crystals also occur in Germany, for example in the Eiffel, Hesse, Silesia or Bohemia. Patrick-Noël Herold-Gregor comments: "The particularly impressive specimens of rubies or sapphires are often made into precious jewelry. As a gemstone, corundum comes on the market as a ruby or sapphire. The Natural Gem offers the largest range of natural-colored, untreated rubies in the German-speaking world. The ruby with its bright red color is one of the gemstones appreciated by people for the longest time, whether as jewelry or investment. Corundum as rubies or sapphires adorned the insignia of power of European ruling houses as a sign of power even before the Middle Ages." In industry, corundum is one of the most important industrial minerals in the world; thanks to its aluminum content, the mineral serves as a source of aluminum. Other uses for corundum include in powdered form in abrasives for refractory materials, as a medium for sandblasting, or as fused cement. In medical technology as well as in precision equipment corundum used and used as a bearing stone in watches. Thanks to its hardness, corundum is the reference material on Mohs' scale of hardness for Mohs' hardness 9. After diamond, the rare mineral moissanite and qingsongite, corundum represents the fourth hardest mineral.
Multifaceted shining like the sunrise and sunset to the depths of the seas
Natural and untreated colored gemstones fascinate with a wide spectrum of colors. "Rubies allow you to go on a fascinating journey to different shades of red, places of origin, inclusion types and sizes of this most sought-after colored gemstone in the world. In any case, the more intense red the stone, the more expensive it is. The most sought-after stones are those with the color designation "pigeon blood". If the color designation "pigeon blood" is present, the gemstone price increases by double to five times compared to other intense red rubies," explains Patrick-Noël Herold-Gregor. According to the World Jewellery Confederation (CIBJO), for the sapphire to be correctly designated, the respective color must precede the word "sapphire." Gemstone expert Dr. Schröck comments. "If a gemstone is simply referred to as "sapphire," it can be assumed that the stone is blue. Blue sapphires are the most sought-after worldwide and therefore the ones best suited for investment. The highest valued is a rich, deep, yet clear blue, as is often found in stones from Kashmir or Burma."
Stability of value – security through certificates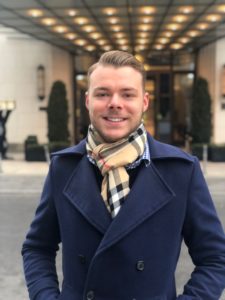 For the investment in precious stones speaks that there is no declaration obligation, also not cross-border of the EU internal borders, nevertheless should not be bought without certificate, explains Patrick-Noël Herold-Gregor. Due to the high demand and the low available stock, emeralds, rubies and sapphires are among the most sought-after sustainable investment objects, followed by tourmalines, tanzanites and mandarin garnets. Criteria such as weight, clarity, cut and color count in determining the value of gemstones. Safety is confirmed by certificates from independent and recognized institutes such as the Swiss Gemological Institute SSEF, the Gemmological Laboratory Austria GLA, GemResearch Swisslab, Gübelin, GIA, International Gemological Institute, for example, which independently confirm authenticity.
V.i.S.d.P.:
Philipp Jonathan Bossert
Student and Blogger
About the author:
Philipp Jonathan Bossert, student in Berlin and blogger as well as artist. Further interests besides his studies are music production.
Contact:
The Natural Gem GmbH
Walfischgasse 7 Top 10
1010 Vienna
Austria
(+)43 1 512 41 89
office@thenaturalgem.com
www.thenaturalgem.com
About The Natural Gem GmbH:
Dr. Thomas Schröck has been a gemstone expert for over 30 years and is the managing partner of The Natural Gem GmbH, a company based in Vienna, Austria. It wrote the work precious stones as Investment: The GEWINN councellor , Dr. George Wailand (publisher), author: Dr. Thomas Schröck.
Press contact:
Lobmeyr Public Image Conciliaris GmbH
Rudolph Lobmeyr
At the yard 11, Top 4
1010 Vienna
Austria
+43 (0) 1 / 361 55 00
r.lobmeyr@l-pi.eu
http://www.l-pi.eu