Lifelong learning: education seen historically, today as a career for the development of society – improving knowledge, competencies and qualifications – Dr. Rainer Schreiber, lecturer adult education in conversation with Dr. Thomas Schröck, consultant, researcher and teacher from Vienna, Austria.
In 1996, the European Union proclaimed the "Year of Lifelong Learning" as the new voice of education policy in Europe. "I am interested in learning and gaining knowledge in general. What I find fascinating are people from the Renaissance who were educated comprehensively and not just in one area," explains Dr. Thomas Schröck, recounting that he always wanted to study, but was allowed to do so quickly because he was already an entrepreneur on the side. After a total of six and a half years of graduate studies in business administration and a doctorate, he began his first teaching assignments at universities in the fields of economics and economic policy. "My work for the Industrial Science Institute in Vienna and then for the Julius Raab Foundation developed into around 30 publications and projects. On the one hand, working in the private sector, as a gemstone trader, on the other hand, working as a consultant, researcher and teacher in the policy-related field made the interest increase why people act as they do," says Dr. Thomas Schröck, trained as a life, social and psychological consultant, also managing partner The Natural Gem GmbH and author.
Educational development: historical – independent – malleable
The term education was first introduced into the German language in the Middle Ages by a Dominican friar, theologian and philosopher named Meister Eckhart (around 1260).
The meaning has changed over the centuries. Primarily, for the scholar of the time, this statement meant "learning serenity" and was considered "God's business." Man in himself should become similar to God by means of education. In this sense, the concept of education had a purely religious orientation. As a result, the concept of education at that time was a biblical interpretation and was tied to the Christian view of man in the Middle Ages.
Dr. Thomas Schröck comments: "The great researcher Wilhelm von Humboldt, who had a decisive influence in the nineteenth century, saw human self-determination as an essential component of education. His goal was to form the critical and independent human being by means of education, who could develop freely and independently of the will of the powerful."
Interrelation: education and training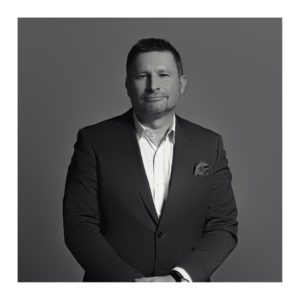 The Swiss educator Pestalozzi holds the same view as Humboldt. Namely, that "not the ideal education" is important, but the material or factual education and development of the basic forces (specialists). Since only the ideal education, as he formulates, for head, heart and hand thus knowledge, will and ability thus the intellectual, moral and physical education takes into account. "To regard everything that is done professionally as a vocation, that is my philosophy coupled with the beautiful sentence: That element in a system with the greatest number of behavioral possibilities controls the system. This sentence has become my guiding principle for continuous, further learning. Meeting at eye level makes it possible to benefit from each other humanly, socially and in business, then human connections and business relationships succeed", adds Dr. Thomas Schröck. The terms education and training are to be seen in an interrelation.
Today, the term education has lost its former, religious character. It is now often used synonymously with the terms education, learning or socialization. As a result, education has become a linguistically, culturally and historically conditioned term with a very complex meaning. Dr. Thomas Schröck comments: "Finding a precise, or even better, a uniform definition of the term education therefore proves to be extremely difficult. Depending on orientation and interests, views on what should be understood by "education" vary considerably."
Education: development spiritually and mentally – formation and education
According to the philosophy of Bernward Hoffmann, education is understood as the unfolding and development of a person's mental and spiritual values and dispositions through shaping and upbringing. Daniel Goeudevert, another scholar of this guild, sees education as an active, complex and never completed process, in the happy course of which an independent and self-active personality capable of problem-solving and capable of living can emerge. Education can therefore not only be reduced to knowledge. Knowledge, however, is not the goal of education, but very much an aid. In addition education presupposes judgement, reflection and critical distance opposite the information offer. This is contrasted with semi-education (training) or, when it comes to adaptation as opposed to reflexive distance, assimilation.
"These different orientations reveal the many ways of thinking, and education can be seen as a "conscious, active, reflexive and action-related process of the individual's engagement with himself, as well as with his material, social and cultural environment, in which the individual's self-understanding and his role in this world can be formed, as well as his social and action competence. For them, education is also "an intentional, action-related acquisition of knowledge and skills," Dr. Thomas Schröck points out.
Peace – freedom – self-determination
Education aims at people living together in peace, freedom and self-determination – without external constraints. Education leads to the overcoming of heteronomy and lack of freedom. "Education," says the foreword to a report published by the Federal Ministry of Education and Research in Berlin, gives people the tools they need to use and master the opportunities and challenges of globalization for themselves.
Higher education is, according to the research results for the adjustment to retirement an essential help, because the higher educated people are due to their qualified school and professional training more able to adjust to new life situations but also to secure the ancestral heritage. The previous international researches confirm this thesis. Education is reflected in the strict sense in the fruit of the educated individual.
"Learning is the basis for speaking of and about education. It is only through the reflexive and action-related processes of education that the individual organizes his or her learning processes in terms of his or her needs, goals and values, and in terms of himself or herself, his or her social relationships and society as a whole," Dr. Thomas Schröck points out.
What all educational definitions have in common is that they define education in terms of competencies, communication and knowledge, not in terms of target groups, from which one can conclude that education applies equally to all target groups. "However, the individual elements are different for different target groups. While young people still need to learn their core skills, these are already well developed in older people. Communication, on the other hand, is usually still particularly strong in young people despite digitalization to date, while this competence often declines in introverts as they get older," explains Dr. Thomas Schröck, a trained communications expert and entrepreneur.
The conclusion of the conversation is: "It is crucial to recognize people's competencies, to promote them and also to maintain them in the maturing process of life. This is in the spirit of lifelong learning, recruitment and an individual promotion and favoring of suitable people for the maintenance of the value chains," according to the experts for communication and adult education.
It is almost forgotten that the term "vocation" is closely related to vocation and that a definition of education that has evolved over the centuries influences economic life as well as training and human resources development in modern times. This is called substance-free evolution.
V.i.S.d.P
Dr. Rainer Schreiber
Lecturer adult education & personnel consultant
About the author:
Personnel consultant and honorary lecturer Dr. Rainer Schreiber with a degree in economics, specializing in finance, controlling, human resources and training. He works in professional adult education and publishes on the topics of personnel consulting, demographic change and economic policy.
Contact:
The Natural Gem GmbH
Universitätsring 12/Top 14+15
1010 Vienna
Austria
(+)43 1 512 41 89
office@thenaturalgem.com
http://www.thenaturalgem.com
About The Natural Gem GmbH:
Dr. Thomas Schröck, a PhD economist and trained gemologist has been a gemstone expert for over 30 years and is the managing partner of The Natural Gem GmbH, a company based in Vienna, Austria. The experienced Gemmologe and expert for gemstone investments wrote the work "Investing in precious stones: Money earning with the most beautiful things of the world", publishing house edition a 2021, author: Dr. Thomas Schröck.
Press contact:
Lobmeyr Public Image Conciliaris GmbH
Rudolph Lobmeyr
At the yard 11, Top 4
1010 Vienna
Austria
+43 (0) 1 / 361 55 00
r.lobmeyr@l-pi.eu
http://www.l-pi.eu