Hot, cold and with pressure, natural forces leave behind beauties like gemstones – do they represent an alternative investment? Real estate, stocks and funds are among the attractive and well-known investments. Can gemstones generate similar profit maximization? In conversation with Dr. Thomas Schröck, gemmologist and gemstone expert from Vienna / Austria
Are gemstones suitable primarily only for the production of jewelry or in the industry for products or yet as an alternative investment? "Due to the financial crises and the economic environment of the last decades, investors are looking for alternatives. Especially real estate as well as gemstones have moved into the stronger interest of investors. The crucial issues of a successful investment – yield and security – could be reconciled less and less. High-risk bonds issued by poorly rated states or companies only provided an attractive return. But precious stones survived so far all financial and economic crises unharmed and represent for this reason a popular financial investment , explain Dr. Thomas Schröck, founder and acting partner of the The Natural Gem GmbH from Vienna, which ranks among the prominent precious stone experts in Europe. The Natural Gem looks back on 30 years of experience and has made a name for itself worldwide as an expert in natural-colored, untreated gemstones and investments in them. Critically discussed is the fact that unlike platinum and gold, for example, there is no regulated market for gemstones that determines the value on a daily basis. This fact complicates the investment for potential investors, who do not know their way around the market, adds the sympathetic gemstone expert.
Small but fine: Are gemstones a lucrative investment?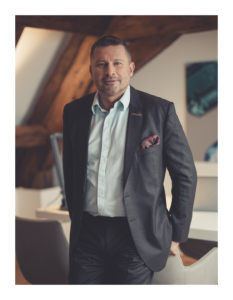 The market development of the last years clarifies that precious stones always developed positively in the last ten years. Dr. Schröck comments: "It is not necessary to be an expert to gain this knowledge; the steady increase in value and the accompanying prices speak for themselves. One fact that investors should take into account is that gemstones, similar to art, wine or vintage cars, belong to a tangible asset investment and cannot be compared to asset classes such as shares, real estate or commodities. Furthermore, three basic criteria are defined for investing in gemstones to be successful. The first criterion is purity; even minor damage results in massive price differences. Next, it is important that the stone is untreated, in this condition it is worth the most."
What is meant by natural-colored, untreated gemstones? "Many get the idea when they hear the word "untreated" that they are talking about a raw crystal, commonly called a "rough stone," as it comes out of the ground, but that is not how it should be understood. It's a long way from the rough – an inconspicuous crystal – to the sparkling gemstone at the end. Untreated and natural gemstones are rare; color-altered are 95 to 97 percent of all stones currently processed in the jewelry trade worldwide. With rubies and sapphires, for example, firing is widely used. Heating the stone improves its color and makes its purity increase, but at the same time the treatment deteriorates the value of the stones. Only one to three percent of the gemstones found are so beautiful that they do not need to be altered, only cut. Natural gemstones have a completely different, a high increase in value, they are a niche product. Why cutting does not count as a treatment is due to the fact that the stone cannot be judged and valued until it is cut. The stone is cut to an accuracy of a hundredth of a millimeter. This grinding takes place in more than twenty long work steps," explains the experienced gemologist Dr. Thomas Schröck.
Through processing, the stone loses weight in the first place, which automatically reduces its value. This has the background that the value of a stone is determined by the weight also known as carat. The more carats the more attractive and expensive the gemstone. Large gemstones are very rare, and for this reason particularly well suited for an invention. If these criteria are observed, it is possible to achieve good returns in this industry.
For whom are gemstones suitable as an investment?
For beginners in the field of gemstone investments is often recommended to focus on the so-called second series of gemstones. This category includes alexandrite, tsavorite, aquamarine, tourmaline, tanzanite, aquamarine or spinel. But these gemstones as an investment are suitable if ruby, sapphire and emerald are already owned or if the customer has been dealing with gemstones for a longer period of time, according to the assessment of the gemstone expert Dr. Schröck. Spinel, tsavorite and tanzanite, for example, are among the rarities for which large market shortages must be expected, so the gemstone expert advises expanding these stones as an admixture to an existing base of ruby, sapphire and emerald.
"The question of whether an investment in gemstones is a sensible alternative to the classic investment is always up for discussion. In our company, we are of the opinion that gemstones are something for people who already own shares and other assets such as real estate and would like to broaden their investment base with an investment in gemstones. In our experience, customers are well advised to invest a maximum of five to ten percent of their liquid assets in gemstones and to do so over a longer period of at least five years," explains Dr. Schröck.
Which gemstones are suitable as investments?
"Here the answer is a simple one, also historically derived: Which stones do almost all people know, which stones have been sought after and coveted over the centuries? These are: Ruby, sapphire, emerald and diamond. Therefore, these gemstones are also the most suitable as investment stones. The value of a gemstone thus always has a financial plus an emotional component. Another important point in the valuation is how easy or difficult it is to recover a gemstone," says Dr. Thomas Schröck. As has already been described, the value of a gemstone depends primarily on its weight, which is measured in carats. Potential investors should keep in mind that, for example, 1 carat for a diamond is not the same value as 1 carat for a colored gemstone. The Natural Gem company focuses on untreated and natural rubies, emeralds, sapphires and other colored gemstones for investments. By the characteristic of these precious stones they guarantee the value preservation and offer in the future the chance on a high increase in value adds Dr. Thomas Schröck. The market research institute FSI expects an annual increase in value of five percent for the gemstone market until 2026. Colored gemstones have a share of 15 percent.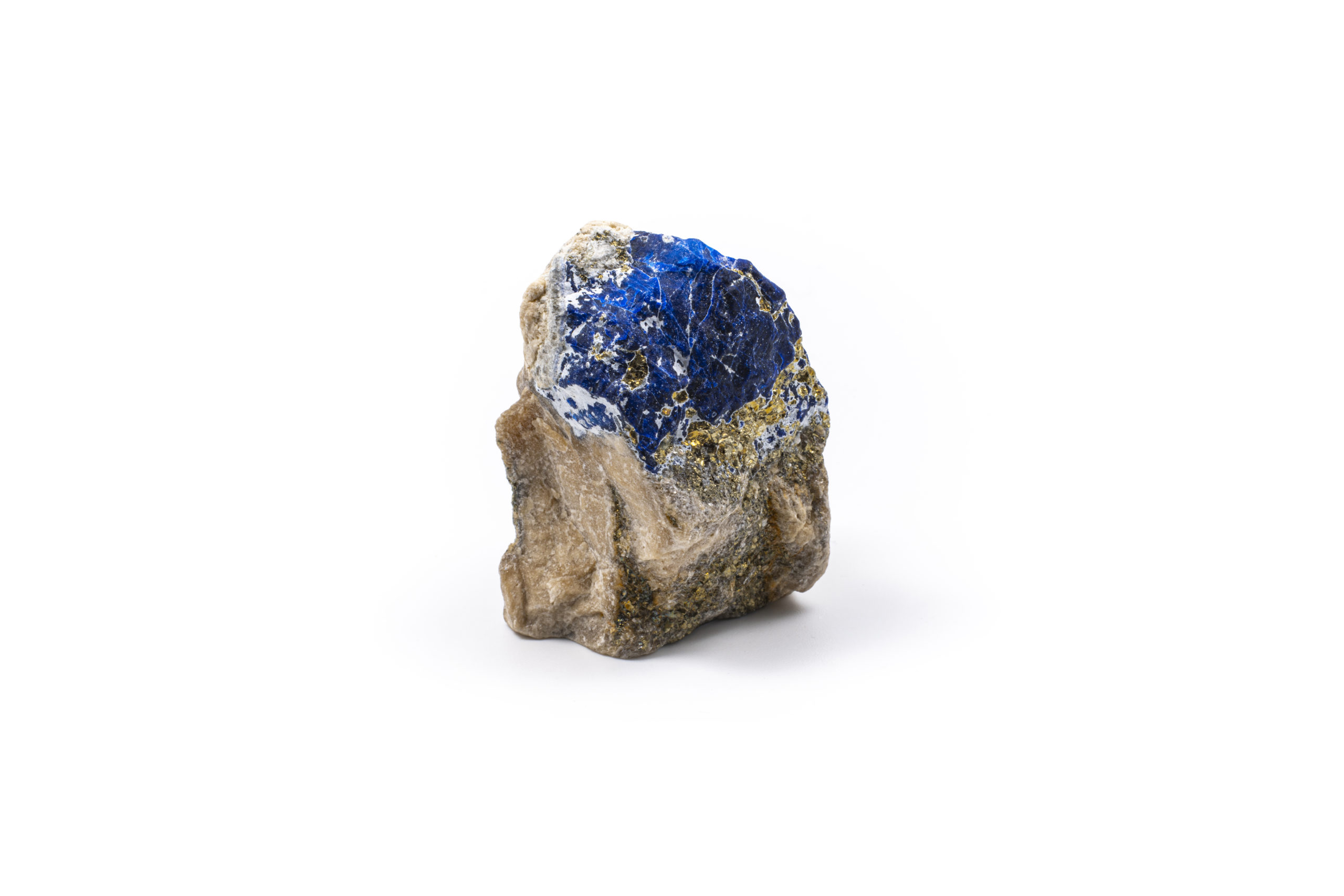 Conclusion: Basis for the formation of gemstones – heat, pressure, cold – igneous rock, sedimentary rock, metamorphic rock
Some gemstones are up to 4.5 billion years old – three to ten million years ago gemstones were formed in the earth's interior and from about 5000 different minerals about 100 are counted to gemstones. For the formation three different types of rocks are counted: igneous rock, sedimentary rock, metamorphic rock and other processes led to the formation of gemstones. "Even today, gemstones are formed in the earth's interior, but we will no longer experience this, because the process takes a long time, up to several million years until then the stones are found on the surface. Therein lies the fascination of gemstones, their uniqueness and rarity," explains Dr. Thomas Schröck with full enthusiasm.
In summary, we can say that an investment in gemstones is certainly a lucrative business if attention is paid to the individual criteria. Especially the scarcity of the market will cause the prices of gemstones to rise in the next few years, thus increasing the returns.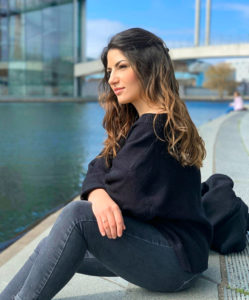 V.i.S.d.P.:
Viktoria Akopjan
Student & Blogger
About the author:
Viktoria Akopjan is studying Health Economics with a specialization in Hospital and Pharmacy Management at Apollon University of Health Sciences. Her interests relate to nutritional sciences, public health, and digital development in the healthcare industry. As a working student in the field of human resources development, she is gaining experience for the change to digital transformation.
Contact:
The Natural Gem Ltd.
Universitätsring 12/Top 14+15
1010 Vienna
Austria
(+)43 1 512 41 89
office@thenaturalgem.com
www.thenaturalgem.com
About The Natural Gem GmbH:
Dr. Thomas Schröck, a doctor of economics and trained gemologist, has been a gemstone expert for more than 30 years and is the managing partner of The Natural Gem GmbH, a company based in Vienna, Austria. The experienced Gemmologe and expert for gemstone investments wrote the work "Investing in precious stones: Money earning with the most beautiful things of the world", publishing house edition a 2021, author: Dr. Thomas Schröck.
Press contact:
Lobmeyr Public Image Conciliaris GmbH
Rudolph Lobmeyr
At the yard 11, Top 4
1010 Vienna
Austria
+43 (0) 1 / 361 55 00
r.lobmeyr@l-pi.eu
http://www.l-pi.eu