In India, the world's most populous country after China, trade in precious stones has been part of the culture for thousands of years. Indian entrepreneurs are catching up in the global diamond trade. The change in the worldwide diamond trade – in conversation with Dr. Thomas Schröck, gemstone expert of The Natural Gem GmbH, Vienna Austria
Gem experts and gemologists are discussing the latest diamond find on everyone's lips. The third largest diamond in the world, 1098 carats was found in early June 2021 in the Jwaneng mine in Botswana. As a joint venture between the DeBeers diamond company and the government of Botswana, the goal is to work together to determine the value of the rough diamond and, most importantly, to ensure the greatest possible benefit for the people of Botswana, a company spokeswoman told the public. "Yes, this is fantastic news and makes the heart of every gemologist, gem expert and gem lover beat faster. But experts are especially pleased that transparency and collaborative cooperation are being used for the well-being of the people of Botswana," said a delighted Dr. Thomas Schröck, who has been a resident of the international gemstone trade for more than 30 years. Dr. Thomas Schröck is the founder of the company The Natural Gem GmbH in Vienna and specializes in natural untreated colored gemstones. On the subject of ethics, those responsible have a clear stance: "For us, the ethically correct origin of the gemstones we offer and the well-being of the people working with them is an important concern. Customers will only find gemstones that have been mined fairly and without child labor, and we do not sell any gemstones from the world's conflict regions. The trend in gemstone mining worldwide is going in the right direction. Countries like Sri Lanka, Mozambique or Burma have banned large-scale mechanical mining. Sites are once again being leased to local families to secure their income. The importance of international corporations has greatly diminished in the mining of colored gemstones and has been replaced by local cooperation."
Diamond: The first mines were in India – "The Mountain of Light"- Kohinoor
In ancient times, diamonds were considered indomitable, Greek "adamas", because they were so hard that machining was impossible. "This also explains why these stones were used by rulers as jewelry and power tokens, moreover, diamonds were revered as magical stones in India. `The Mountain of Light` (Kohinoor) is the longest known diamond on earth, according to legend it was first mentioned 5,000 years ago and after reworking with a new cut it has been in the royal house of England since 1852, in the crown of Mary I," explains Dr. Thomas Schröck.
When people think of cutting and trading diamonds, Antwerp, Tel Aviv or New York usually come to mind. Dr. Schröck comments: "In fact, after mining, rough diamonds are mostly sent to London for value estimation and to Antwerp for the diamond exchange. But today it is the case that only the most valuable diamonds are cut in the cities already mentioned. The number of skilled gem cutters employed by Belgian entrepreneurs was once 30,000, according to a 2015 article in manager-magazin.de, but today they have dwindled to a few hundred." The European Union is not only the largest importer of rough diamonds, but also the largest exporter. The lion's share, more than 90 percent of the stones traded worldwide, comes to India for cutting, according to the Südwind Institute. Here, pearls, gemstones, precious metals, jewelry and coins accounted for more than 10 percent of merchandise imports as well as exports in 2020, according to the Federal Statistical Office.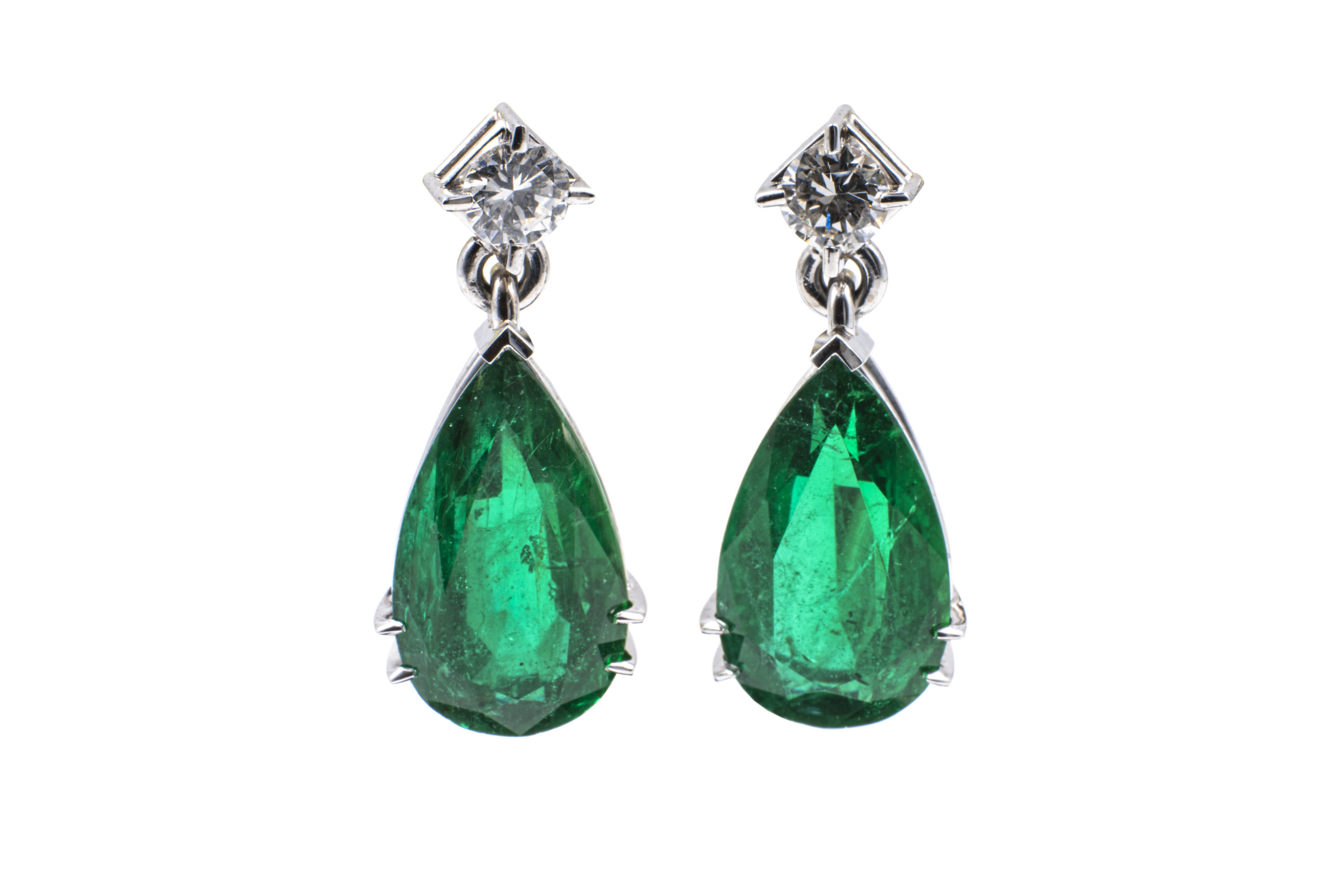 An Indian city as the center of the diamond trade
Surat, a city of 4.5 million people in the southeastern Indian state of Gujarat, has seen an upheaval in the gemstone market in recent decades. Until the 1960s, the city was one of many in the Indian province. Then the government approved import and export of the gems, and traders began bringing crystals from Africa and Australia to India to local diamond cutters. Initially, this had the advantage of saving labor costs, but today the diamonds show high quality due to the equipment of modern technologies. Dr. Thomas Schröck: "It is a long way from the rough – an inconspicuous crystal – to the final sparkle. An excellent gem cutter cuts down to a hundredth of a millimeter. In order for him to succeed in this in over twenty long work steps, he must concentrate and requires a great deal of skill, confidence and experience. Before he saws and grinds, he examines the stone; the trained eye recognizes the hidden play of light. The expert determines its hardness using Mohs' scale of hardness. Some crystals are so specially grown that their coloring is unique."
Still, the cutters, who are better paid than average for India, receive low salaries by global standards. Today, Surat has established itself as a new commercial center. According to the think tank City Majors Foundation, Surat is the fourth fastest growing city in the world. The Surat Diamond Association estimates the daily turnover of the city's two diamond markets at the equivalent of about 210 million euros and relevance. The city, located at the mouth of the Tapti River, is likely to continue to rise in the coming years, with Indian entrepreneurs increasingly seeking to buy rough diamonds directly from African countries or Russia. Gemstone expert and gemologist Dr. Schröck comments: "Plans are being implemented so that the city of millions will be better connected logistically to the world market. For us, the most important thing is that gemstone mining is ecologically friendly, since no acids or alkalis are used and no large equipment is used. We were often on site in Sri Lanka to gain an overview of ethically and ecologically satisfactory mining."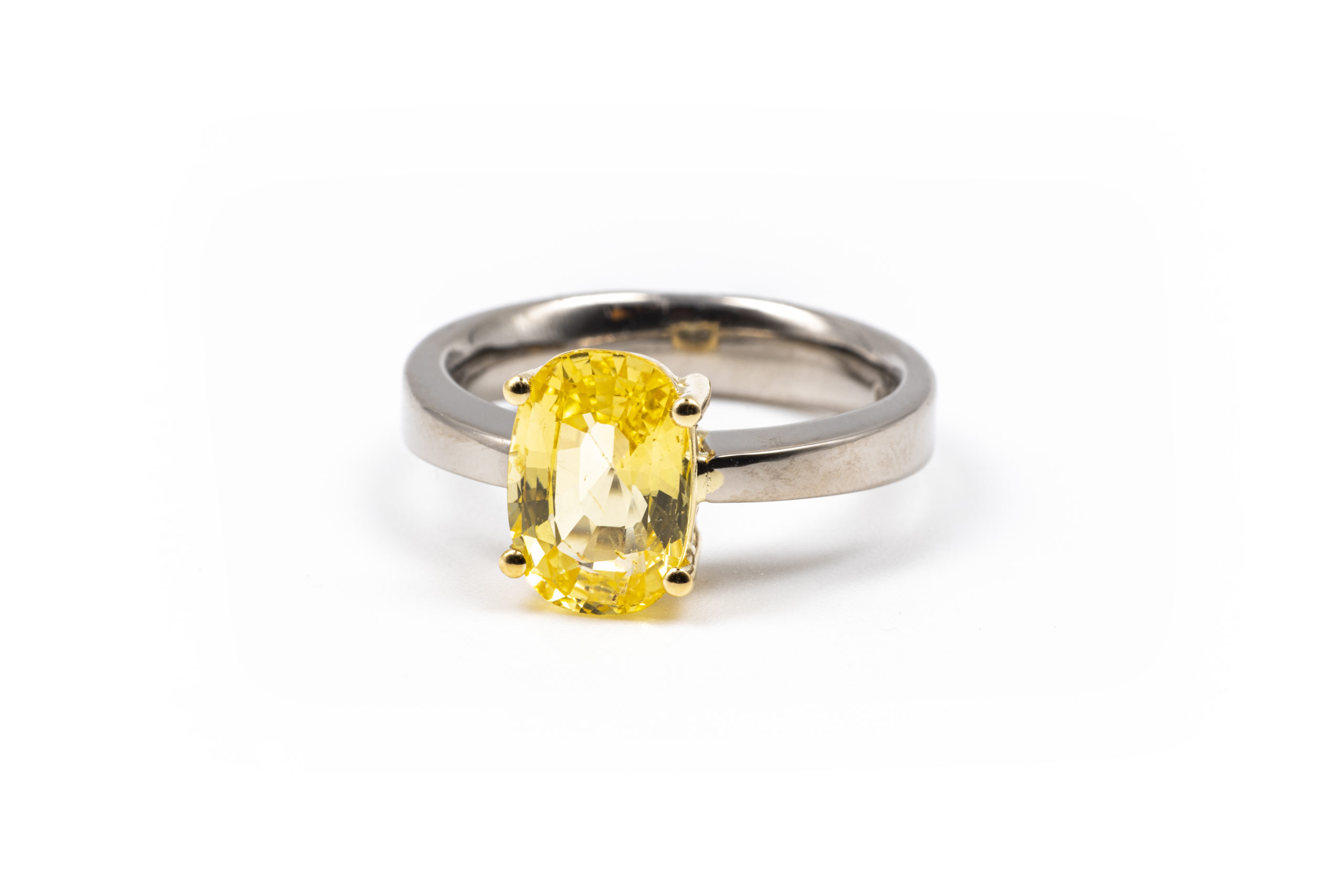 Mining and importance of gemstones in India
The Sri Lankan government has mandated that all gemstones found in Ceylon must be cut in the country to extend the value chain. "Also, a very good local gemological laboratory has been established ("Ceylon Gem Lab" – CGL) to inspect every gemstone exported from Sri Lanka for the government to protect the reputation of genuine gemstones from Ceylon abroad. Sri Lanka has also mandated (as have Mozambique, Zambia, and Burma) that all mines, and therefore all entry holes, must be backfilled after gemstones are mined, and that this does not alter the landscape," explains Dr. Thomas Schröck.
In addition to the cutting of diamonds, the mining of gemstones represents an economic sector in India. Various regions in the south of the Indian subcontinent are known for their gemstones, including sapphires, moonstone, iolite and ruby, according to the GIA (Gemological Institute of America). "The history of gemstone trading and jewelry making in India already spans five millennia and is a testament to the country's cultural and aesthetic history." The subcontinent was the world's sole supplier of gemstones for more than 2,000 years. For the maharajas and moguls, Indian diamonds, sapphires or pearls embodied their power, wealth and social status. Jewelry not only adorned the wearer, but was also used as an amulet against evil spirits. Furthermore, it could be seen as a social and economic safeguard that could be turned into money in times of crisis. Alongside other luxury goods such as silk and spices, the trade in precious stones represented an important part of the trade relations between states in the Mediterranean region and India, which extended from antiquity to the early modern period.
V.i.S.d.P.:
Lisa Witt
Au-pair in Paris & Blogger
About the author:
Lisa Witt graduated from high school in Münster in the summer of 2020 and now lives in Paris. There she works as an au pair, blogs as a freelancer , is learning French and is preparing to start her studies in summer 2021.
Contact:
The Natural Gem Ltd.
Walfischgasse 7 Top 10
1010 Vienna
Austria
(+)43 1 512 41 89
office@thenaturalgem.com
www.thenaturalgem.com
About The Natural Gem GmbH:
Dr. Thomas Schröck has been a gemstone expert for over 30 years and is the managing partner of The Natural Gem GmbH, a company based in Vienna, Austria. It wrote the work precious stones as Investment: The GEWINN councellor , Dr. George Wailand (publisher), author: Dr. Thomas Schröck.
Press contact:
Lobmeyr Public Image Conciliaris GmbH
Rudolph Lobmeyr
At the yard 11, Top 4
1010 Vienna
Austria
+43 (0) 1 / 361 55 00
r.lobmeyr@l-pi.eu
http://www.l-pi.eu