Gemstones – sensible alternative to the classical investment? Natural, rare, beautiful – created in and from nature and natural forces – fascination gemstones as an expression of respect and love. In conversation with Dr. Thomas Schröck, gemmologist and author from Vienna in Austria.
Gemstones have been a proven method of investing money and storing value for centuries. The trend to rediscover this kind of investment as an alternative to the normal money and financial markets is emerging. The advantage of gemstones is seen in their historical continuity and the stability of their value. Do gemstones thus represent a good basis for financial security in the financial market? What are the challenges for investing in gemstones? In conversation with Dr. Thomas Schröck, gemstone expert and author from Austria, Vienna and founder of the company The Natural Gem GmbH on this: "Natural-colored, untreated gemstones as a store of value, exchange object and investment object? Why not? Our company The Natural Gem GmbH has been facing the challenges of gemology for 30 years. With our team we live the idea that there is a connection between our dealings with gemstones and the buyers first. When it comes to investments, most wealthy people think of real estate and stocks. The store of value "gemstones" has disappeared from focus. However, objective certificates of authenticity from independent appraisers, rising prices and beauty make it easy to invest in gemstones today. Gemstones are probably the most emotional area of storing value: nothing else of value is worn so close to the body and thus touched by the skin so many times a day."
Criticism: the unregulated market for gemstones – important trust and expertise
Due to the unregulated market for gemstones, there is no increase in value in the form of interest and income. The fascination with gemstones is also dampened by the absence of a regulated gemstone market. Trust and expertise are required.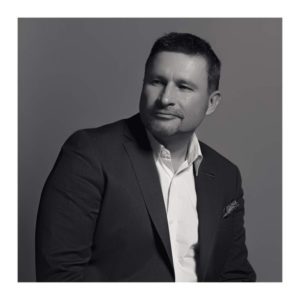 Dr. Thomas Schröck, gemstone expert, founder and managing partner of THE NATURAL GEM GmbH, with 30 years of experience in the international gemstone trade is considered a leading expert for natural-colored, untreated gemstones and gemstone investments on this: "Official prices are missing, to which reference can be made. Each buying and selling price must be negotiated individually between the contracting parties. This means that enough time must be planned for transactions and experts must be involved to verify the gemstones. While there has been a proven increase in value in the past, it is not guaranteed in the future." In recent years, gains from a subsequent sale of the gemstones have been very possible. Critical discussions surrounding gemstone investments involve the term, long-term nature, selection of gemstones, and resale in the future.
In the case of diamonds, for example, this means that it is advantageous if no unusual cuts are used, and special discolorations or inclusions lead to a difficult sale. Dr. Thomas Schröck says: "Beauty, rarity and naturalness influence the specialness and value of gemstones and when a mineral becomes a gemstone or a gemstone, gemologists answer as follows: when the stone is cut or as the definition of the German Gemmological Society, which by the way coincides with the other Gemmological Societies, states that a stone is a gemstone when it has a hardness grade of 8 according to Mohs' scale of hardness or higher – 9, 10. This gives a very short count of the amount of genuine gemstones."
Based on the hardness, starting from the bottom, these are: 8th Mohs hardness grade: spinel, topaz, emerald, between 8 and 9 it is alexandrite, on the 9 it is sapphire and ruby, and on the 10 it is diamond. "The stone must be rare. There is no fixed definition for this, but simply results from the amount found on earth. In addition, it is crucial that it is a natural product, not a synthesis, not a product specially created by man, such as zirconia or like the moissanite, although with the degree of hardness of 9.5, but created by man. This is automatically not a gemstone," adds Dr. Thomas Schröck.
Long-term character
Gemstones are a very long-term purchase and only in the time frame of several years or decades can a continuous increase in value be expected.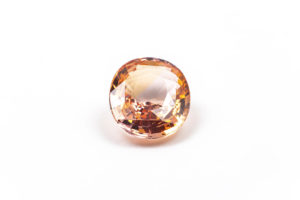 Moreover, this is only the case if the stones are indeed rare. "Gemstones and minerals magically attract the eye. It is scientifically proven that over millions of years, without human intervention, these stones have been formed, due to geochemical and geological processes. These natural processes are responsible for the fantastic shapes, colors and properties. The Natural Gem GmbH enjoys a great demand for the investment in colored gemstones such as ruby, emerald and sapphire in the higher price segment. Even though there are always quick profit opportunities with individual gemstones, these natural products should be seen as a long-term investment with an investment horizon of at least 5 to 10 years. Due to the long-term nature, it is worthwhile to consider investing in gemstones at a young age," Dr. Thomas Schröck points out. With 30 years of experience in the international gemstone trade, he is considered a leading expert on natural-colored, untreated gemstones and gemstone investments.
Valuation bases
In connection with the acquisition costs, an expert in this area of the gemstone market should definitely be consulted when making a purchase. This expert can provide a qualified statement about the current value of the gemstone. Important for the determination of the value of the gemstone are weight, purity, the type of cut and of course the color.
Dr. Thomas Schröck comments: "It is not only in the case of diamonds that certificates guaranteeing the authenticity of these special stones should be insisted upon. Gemology has specialized with the examination of rough stones, but in particular the focus is on the already cut stones. An examination for the authenticity of the gemstones is done by commissioning an independent certified gemmological institute, such as GIA – Gemological Institute of America in New York, HRD – Gemmological Institute Antwerp in Belgium, DSEF- Deutsche Stiftung Edelsteinforschung in Idar-Oberstein, GLA – Gemmological Laboratory Autria KG, the SSEF- Swiss Foundation for Gemstone Research in Basel or the GGL- Gübelin Gemmological Laboratory in Lucerne with the help of various techniques, such as crystal optical measurement, photometric measurement, microscopy, spectroscopy or X-ray analysis. It should be noted that the appraisal depends on the institution and on the type of stone. Ruby, sapphire and emerald are more expensive to appraise than a tourmaline at all appraisal institutions. It does not matter if the appraisal comes from the German Foundation for Gemstone Research, the Swiss Foundation for Gemstone Research or the GLA. The first and most important thing is: What type of stone is present? That is, with the classic blue chips – ruby, sapphire, emerald – the appraisal is always the most expensive. In all gemological institutions of the world, for ruby, sapphire, emerald, the price of an appraisal is based on the weight of the stone. The heavier a stone is, for example, ruby, the more expensive an appraisal will be."
Advantages with gemstones
Just like precious metals such as gold, silver or platinum, gemstones are less sensitive to inflation. Compared to gold, gemstones have several advantages. One point is the low weight compared to the high financial value and is easily passed on, for example from generation to generation.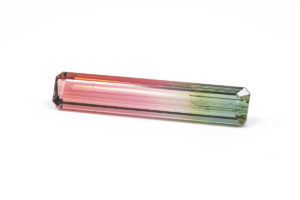 A gemstone with a few grams can outweigh a gold bar, depending on the quality and purity. Therefore, gemstones are also called escape currency, because they are easy to transport. Another point is the relative increase in value of gemstones compared to gold.
Gemstones for investments can be divided into diamonds and colored stones. Diamonds and colored stones are available in the world only in small quantities and the extraction is difficult and very limited. With diamonds it is to be considered that these are subject to strong editions and a standardization of this gemstone market exists. This is not the case with colored stones. Therefore, the reliable determination of the value of colored gemstones is very complex and not in all cases valid. For a sensible investment, colored gemstones are suitable, which show a high demand and a very low stock. These are especially natural, untreated rubies, emeralds and sapphires.
Always spread the risk
When making a purchase, the proven principle of spreading risk should be observed. "If someone were to invest all his money in just one stock, for example, he would have both a high risk of profit and a high risk of loss. If the share price rises, the investor earns good money; if the share price falls, much of his money is lost. To avoid "single risk," investors diversify. That is, they spread their funds across different investment opportunities or asset classes. Different investment opportunities are grouped together in what are called "asset classes." Gemstones are found together with products such as precious metals, classic cars, watches or wine in the class of "alternative investments," explains Dr. Thomas Schröck.
The precious stone Investment as worn jewelry
When buying gemstones as an investment, the question arises whether they are worn as jewelry with gemstones? Dr. Schröck answers with a resounding yes.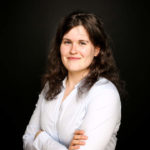 "Gemstones do not depreciate in value when made into jewelry, making them a wonderful, wearable investment. Our goldsmiths create high-quality, one-of-a-kind pieces according to the wishes and specifications of The Natural Gem customers, whether it's a ring, necklace, earrings or cuff links. About 15 percent of the gemstones we sell are made into jewelry, and the rest are stored unmounted in vaults," says the gemstone expert happily.
Dr. Schröck's most important tip: "The gemstones you buy should and must please. Why? Because "beautiful" or attractively "sparkling" gemstones are also easy to sell again, since the buyer, whether a dealer or a private person, also prefers to buy beautiful than, for example, dull-looking stones."
V.i.S.d.P.:
Eva Maria Steinmetz
Student & Blogger
About the author:
Eva Steinmetz is currently studying Applied Psychology (B. Sc.) at Apollon University of Applied Health Sciences. Her interests are related to sports psychology in the context of martial arts. Furthermore, she has a good understanding of economic topics, as she has already gained experience in FinTechs. These were in the areas of insurance and financial services, which has given Eva Steinmetz a realistic insight into these industries.
Contact:
The Natural Gem GmbH
Walfischgasse 7 Top 10
1010 Vienna
Austria
office@thenaturalgem.com
www.thenaturalgem.com
About The Natural Gem GmbH:
Dr. Thomas Schröck has been a gemstone expert for over 30 years and is the managing partner of The Natural Gem GmbH, a company based in Vienna, Austria. It wrote the work precious stones as Investment: The GEWINN councellor , Dr. George Wailand (publisher), author: Dr. Thomas Schröck.
Press contact:
Lobmeyr Public Image Consiliaris GmbH
Rudolph Lobmeyr
At the yard 11, Top 4
1010 Vienna
Austria
+43 (0) 1 / 361 55 00
r.lobmeyr@l-pi.eu
http://www.naturalgemauctions.com