Working conditions, financing of wars – gemstones are not always just beautiful. The industry around gemstones and diamonds is growing – besides the glamorous side, some gemstones surround a dark history: discovery sites, recovery and use – in conversation with Dr. Thomas Schröck, gemstone expert and gemmologist from Austria about the fascination of gemstones and the responsibility.
Gemstones and diamonds – since time immemorial, the coveted, glittering stones have enchanted us and are then as now an expression of prestige, wealth and love. Whether many or few carats, the market and industry surrounding gemstones is booming. "In addition to color, size, cut, purity and setting, there is another factor that makes a stone unique and fascinating: its origin, its history, so to speak," gemmologist and gemstone expert Dr. Thomas Schröck points out. The Austrian Dr. Thomas Schröck lives in Vienna and is considered an international gemstone expert for natural, untreated colored gemstones. As an eight-year-old, he was infected with the fascinating world of minerals and crystals thanks to his father, and today he is professionally at home with colored gemstones with The Natural Gem. "Colored gemstones are the oldest investment product on earth, older than gold. Precious stones have been used as condensed stores of value for 5,000 years. Yet this form of investment fell into oblivion over the last sixty years. Dynasties survived due to the easy transportability and exchangeability of precious stones. People "paid" their escape from the Nazis with diamonds. Hungarian aristocrats were able to start a new life abroad after fleeing Hungary in the 1950s. This, too, is part of the history of precious stones," explains Dr. Thomas Schröck.
When searching for clues in the history of precious stones, one might come across historical figures to whom the stone belonged, or perhaps the stone was stolen in an elaborate robbery and only found again on the other side of the world? But far more common than these romantic or exciting stories are those of gemstones mined under unethical conditions and those of blood or conflict diamonds. Dr. Thomas Schröck comments: "These topics naturally come up in numerous conversations. We are aware of the responsibility and experience that gemstone mining and trade has made important steps towards sustainability and freedom from conflict in recent decades."
Extraction of gemstones under criticism: mining – working conditions – conflicts
According to the Gemological Institute of America (GIA), which sets standards for buying and selling gemstones used worldwide, mining and production of colored gemstones takes place in 47 countries worldwide. Critical voices claim that this is largely unregulated. There is also criticism that, according to industry observers, problems similar to those in other industries where raw materials are mined on a small scale prevail: Child and forced labor, other types of criminal activity (for example, smuggling and financing civil wars or terrorism), damage to the environment, and health and safety risks. Observers see particular problems in small mines, where individuals or small groups work with rudimentary tools. The small mines, run by local workers, may initially sound more sustainable or ethical than large companies, but in reality are driven by poverty and unregulated, according to the BBC. The United Nations Interregional Research Institute on Crime and Justice also points out that about 75 to 80 percent of colored gemstones are mined under unacceptable ethical conditions. On the other hand, despite their dangers, these mines provide security: If mining were to cease, many families would be driven into hunger.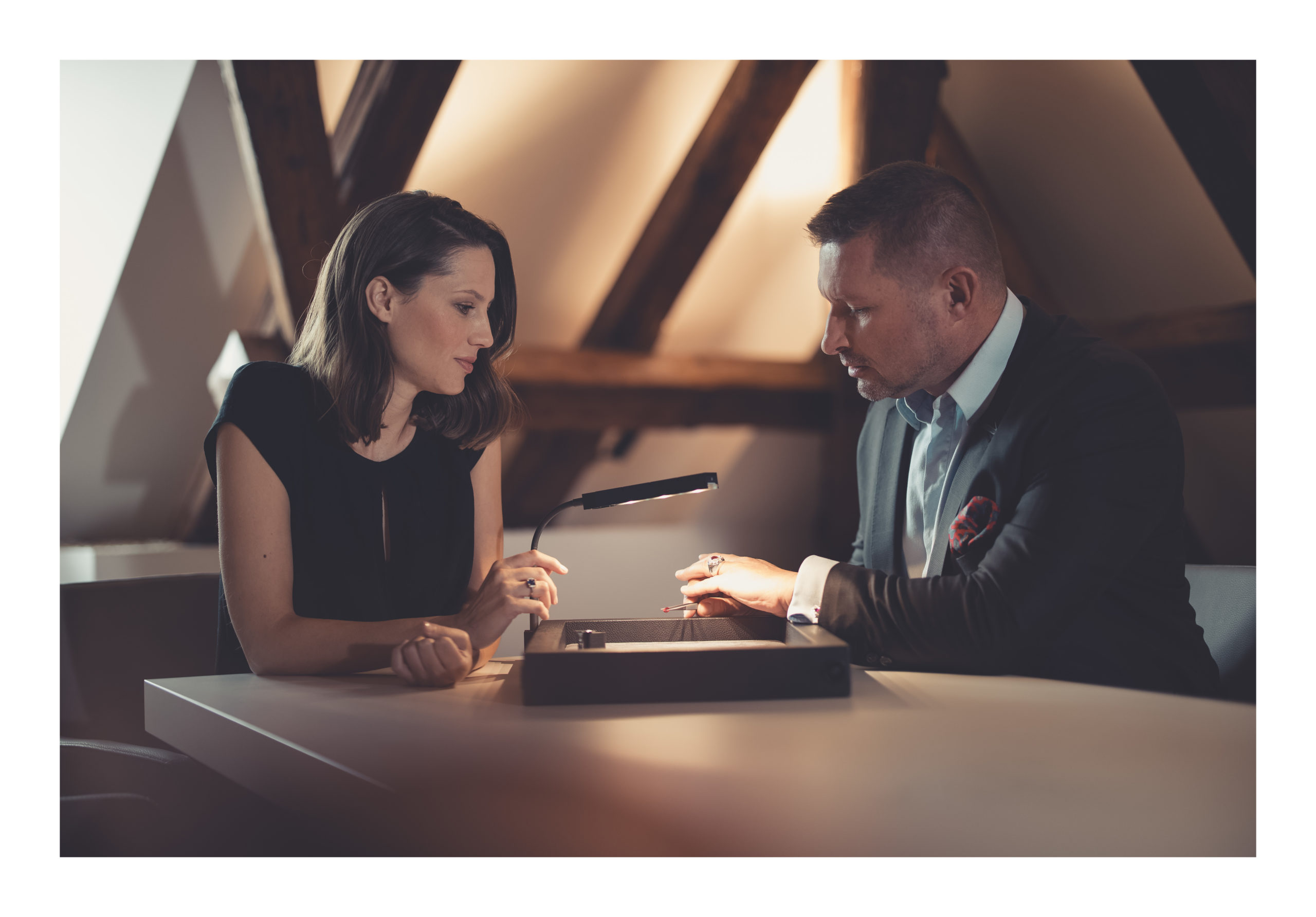 "Yes, we have to face these issues and challenges. Numerous regulations have been implemented and are in the process of being implemented. Countries such as Sri Lanka, Mozambique and Burma have banned large-scale mining. Sites are again being leased to local families and the importance of international companies in the mining of colored gemstones has greatly diminished and local cooperation is increasing. In gemstone mining, acids, mercury and explosives are not used because they are not necessary, but crystals are damaged. Thus, we go one step further to the responsibility of environmental sustainability. We take the responsibility, with us they find only gemstones, which were won fairly and without child labor. We do not sell gemstones from the conflict regions of the world. For example, our company The Natural Gem has an exclusive cooperation with a mine operator in Sri Lanka, which maintains 40 gemstone mines, employs 400 people, but no children. Women work in administration, but not in the mines. In addition, gemstone mining here is exclusively secondary mining, which means the mountains have been mined by nature and the gems are stored in the clay of former rivers."
The Natural Gem has seen for itself on the ground
"We have been to Sri Lanka many times to get an overview of ethically and ecologically satisfactory mining," explains Dr. Thomas Schröck. Sri Lanka has banned the use of large machinery, so in order to provide work for people in the country, these layers of clay are removed by hand, and men are used for this, as it is relatively heavy physical labor. Working hours range from 9 am to 3:30 pm in the afternoon. The reason: In the tropical evening light, gemstones can no longer be visually distinguished from surrounding pebbles, so the workday ends during the afternoon. "Welcome are all interested people to join us once on a trip to this beautiful country. The operator of these mines in Sri Lanka takes responsibility for the social welfare of his employees and their families. He pays their medical and hospital bills and also provides a pension fund. On average, the monthly salary of a worker in these gemstone mines is double the normal average salary in Sri Lanka. In fact, young men see working in the mines in Sri Lanka as a development step because the increased earnings enable them to build their own homes with prospects for the future," says Dr. Thomas Schröck, explaining his experiences.
The fight against blood diamonds
But it is not only mining and working conditions that can make gemstones morally reprehensible. In addition to colored gemstones, diamonds are also affected by ethical problems. According to the German Federal Agency for Civic Education, there are warnings about war actors using these diamonds to buy weapons. Money from illegally mined diamonds can be used to keep conflicts going. One example is the West African country of Sierra Leone, which is rich in mineral resources, but is nevertheless one of the poorest countries in the world; it experienced the worst civil wars in the 1990s. According to Dr. Thomas Schröck, "To stop this problem, diamond-producing countries met in May 2000 in Kimberley, South Africa, and jointly decided that official certificates of origin from the country of origin must be available." This has been started since 2003 under the Kimberley Process, the participating countries commit to stop the trade of diamonds from crisis regions (and thus the trade of conflict or blood diamonds). In the meantime, 54 countries are involved in the Kimberley Process (the EU states count as one country) with the goal of moving away from "blood and war diamonds" to "peace diamonds" with the further elimination of social and ecological grievances. The right step for taking responsibility from the point of view of the gemstone expert Dr. Thomas Schröck: "This ban has the effect that the added value remains in the country and the local economy is supported. Also, the cutting is mostly done by the mine owners, thus prolonging the trust among all parties involved. Taking responsibility means opening one's eyes also when investing in gemstones, so that the world becomes a bit better from a moral, economic and ecological point of view."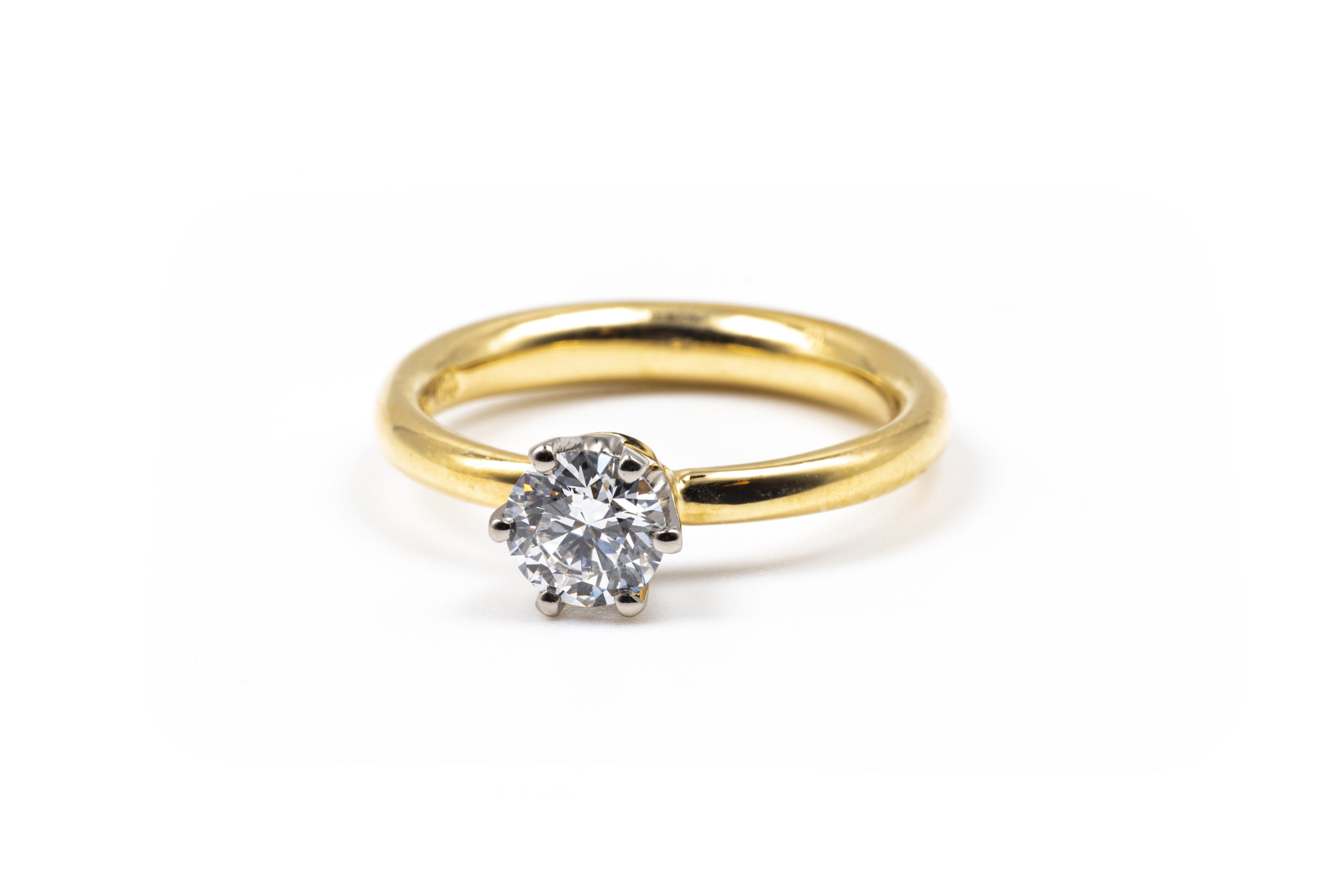 Taking responsibility for humane working conditions
What can be done to improve working conditions in the mines? And how can customers purchase ethically produced jewelry? According to various global gemological institutes such as the GIA, not only is the gemstone industry growing, but so is awareness of the demand for ethically mined and processed jewelry. The younger generation of buyers, in particular, is paying attention to factors like fair trade and sustainability and wants their purchase to reflect their values. Various companies, governmental and non-governmental organizations have taken the initiative to implement voluntary standards and launch educational programs. "A great deal has developed in the right direction in recent decades, and I was able to experience this on the ground in Sri Lanka," explains Dr. Thomas Schröck.
Sri Lanka an example of how harmony with the local economy brings positive developments in the view of gemstone expert Dr. Thomas Schröck: "The predominant use of low-technology methods and a ban on foreign activities have helped to support thousands of people in their local livelihoods and at the same time mitigate the general pace of extraction. Local mining in Sri Lanka by its own citizens has developed in parallel with the country's agricultural system, serving as a seasonal form of employment for farm workers and an additional source of income for landowners. The costs and revenues associated with gemstone mining are shared, with financier and miner each receiving 35 percent of the proceeds from gemstone mining. Twenty percent is received by the landowner, and ten percent by the license holder. Monitoring by landowners and regular inspections by the National Gems and Jewellery Authority have limited illegal mining and encouraged the spread of sound health, safety, and environmental standards. Sri Lanka has also mandated (as have Mozambique, Zambia, and Burma) that all mines, and therefore all entry holes, must be backfilled after gemstone mining, and that this does not involve landscape alteration."
V.i.S.d.P.:
Lisa Witt
Au pair in Paris & blogger
About the author:
Lisa Witt graduated from high school in Münster in the summer of 2020 and now lives in Paris. There she works as an au-pair, blogs as a freelancer, learns French and prepares for her start of studies in summer 2021.
Contact:
The Natural Gem Ltd.
Universitätsring 12/Top 14+15
1010 Vienna
Austria
(+)43 1 512 41 89
office@thenaturalgem.com
www.thenaturalgem.com
About The Natural Gem GmbH:
Dr. Thomas Schröck, a PhD economist and trained gemologist has been a gemstone expert for over 30 years and is the managing partner of The Natural Gem GmbH, a company based in Vienna, Austria. The experienced Gemmologe and expert for gemstone investments wrote the work "Investing in precious stones: Money earning with the most beautiful things of the world", publishing house edition a 2021, author: Dr. Thomas Schröck.
Press contact:
Lobmeyr Public Image Conciliaris GmbH
Rudolph Lobmeyr
At the yard 11, Top 4
1010 Vienna
Austria
+43 (0) 1 / 361 55 00
r.lobmeyr@l-pi.eu
http://www.l-pi.eu