"It is still a rough diamond" – this phrase describes untouchedness, hidden radiance, preciousness: a rough stone must first be cut and polished before it unfolds its later beauty.
Gemstones have been mentioned since early human history, are considered to represent power, and are experiencing a growing following for alternative investments. In addition to diamonds, people are investing in colored gemstones such as ruby, sapphire and emerald, for example. "The market for colored gemstones is one of the few free markets from an economics perspective, as the price is set by supply and demand. Moreover, there are no monopolies and few oligopolies," explains Dr. Thomas Schröck, gemstone expert and economist from Vienna in Austria. Dr. Thomas Schröck is known beyond the borders of Austria as a gemstone expert, entrepreneur, gemologist, author and coach. For over 30 years in the international gemstone trade actively have it to him particularly the natural and untreated color gemstones angetan, he reveals in the discussion. In his work "Investing in Gemstones – Earning Money with the Most Beautiful Things in the World" (Verlag Edition a 2021), Dr. Schröck discusses both the history of gemstones, ethics and sustainability of the gemstone trade as well as the question of alternative investments. "Investments in gemstones are experiencing a renaissance, especially in recent decades. Since the financial crisis of 2008, the market in-kind investment in gemstones has been growing. In addition, the uncertainties of the Corona pandemic triggered great interest among investors for natural colored gemstones, because these are not only easy to transport, but investors also appreciate the simple and small storage form and the insensitivity to light, water, atmospheric pressure and normal temperature fluctuations," states Patrick-Noël Herold-Gregor, Managing Partner of The Natural Gem GmbH from Vienna.
Origin and formation of gemstones
What is a gemstone? A sparkling treasure of nature? Gemstones are natural products, the formation of the rough stones is based on a confluence of environmental influences and conditions. About 900 million to 4.5 billion years ago, the diamond was one of the oldest materials on earth. Great heat (1200 to 1300 degrees Celsius) and pressure (40,000 to 60,000 atmospheres) were necessary for the formation deep in the earth (150-300 kilometers). "Decisive is beauty, rarity and uniqueness of precious minerals, which were formed in very different ways. The so-called Big Four (ruby, sapphire, emerald, and diamond) are formed in the earth's interior from magma and emerge in different places. Pressure and heat causes gemstones to form under the earth and these are characterized by purity and hardness. Other possible formation processes are related to the intercalation of other rocks or the influence of environmental factors such as erosion," explains Dr. Thomas Schröck. Most gemstones are minerals other than, for example, amber, pearls and coral, all of which differ from one another in structure, composition and color. The colored gemstones such as red ruby, blue sapphire, and emerald, which is always green, have achieved worldwide sparkling fame and on all continents except Antarctica these gems can be found, adds Patrick Noël Herold-Gregor.
Gemstone mining: ethics and responsibility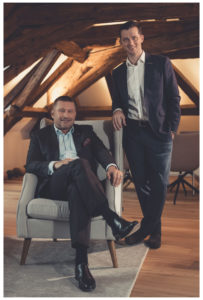 For thousands of years, people have come across gemstones by chance, deposited in less deep layers of the earth or brought to the surface by volcanic explosions. At so-called deposits, where minerals accumulate, targeted gemstone mining is possible. In the mines built there by humans, larger quantities of raw stones can be extracted with the help of various processes. A commonly used technique for mining at secondary deposits where rocks have been deposited by erosion or sedimentary shifts is alluvial mining. In this process, the mined earth is screened or washed from the deposits, primarily found in riverbeds as well as on the ocean floor, to extract the rough gemstones. "Taking responsibility in gemstone mining and trading is a top priority for us and our company. Firstly, we do not sell gemstones from conflict regions of the world and secondly, we only trade stones that have been extracted fairly and without child labor," explains Dr. Thomas Schröck, who is regularly on site to convince an overview of ethically and ecologically satisfactory mining. The Natural Gem has an exclusive cooperation in Sri Lanka with a mine operator who runs 40 gemstone mines, employs 400 people, including no children and hardly any women. Dr. Schröck explains that the reason few women are employed is that women are used in administration but not in the mines, because in Sri Lanka gemstone mining is exclusively secondary mining. This means that the mountains in which the gemstones were formed have been mined by nature and that the gemstones have now been deposited in the clay of former rivers.
How does an inconspicuous rough stone get its brilliance?
Rough gemstones are uncut gemstones. Rough gemstones of appropriate quality are purchased by gemstone dealers directly from mines or through local dealers in the areas where they are found, to be further processed by specialists. From the found or mined stone to the finished gemstone, it takes several steps. Due to weathering processes, the extracted rough stones may have rounded edges or scratches and inclusions. Determining the quality of a rough gemstone takes years of experience and expertise. "Untreated and natural gemstones, the cutting and polishing do not count as treatment, are only found in the world at one to three percent, which is why they are so valuable," explains Dr. Schröck. To ignite the brilliance of a rough stone, the process of cutting takes place, which is divided into four steps: After the rough stone is inspected, it is determined how the stone will be split and cut. After the first cut, the second cutting takes place, taking into account break lines and inclusions in the minerial, in order to prevent the stone from breaking apart. This is followed by ebouching, the rough cut that establishes the basic shape of the stone, before hours of fine work, faceting, gives the stone a distinctive cut shape. "This takes place in about twenty work steps until the blank, an inconspicuous crystal, has been cut to a hundredth of a millimeter to become the sparkling gemstone at the end. With the last work step, polishing, the stone unleashes its brilliance, the excellent color with strong sparkle and turns the rough stone into a jewel," adds Dr. Thomas Schröck. When asked why a particular cut is chosen, Dr. Schröck gives two reasons: "The first and most important reason is the shape of the rough stone with its existing optical and mineralogical axes. The second reason is with the end customer or investor, who expects a certain cut shape."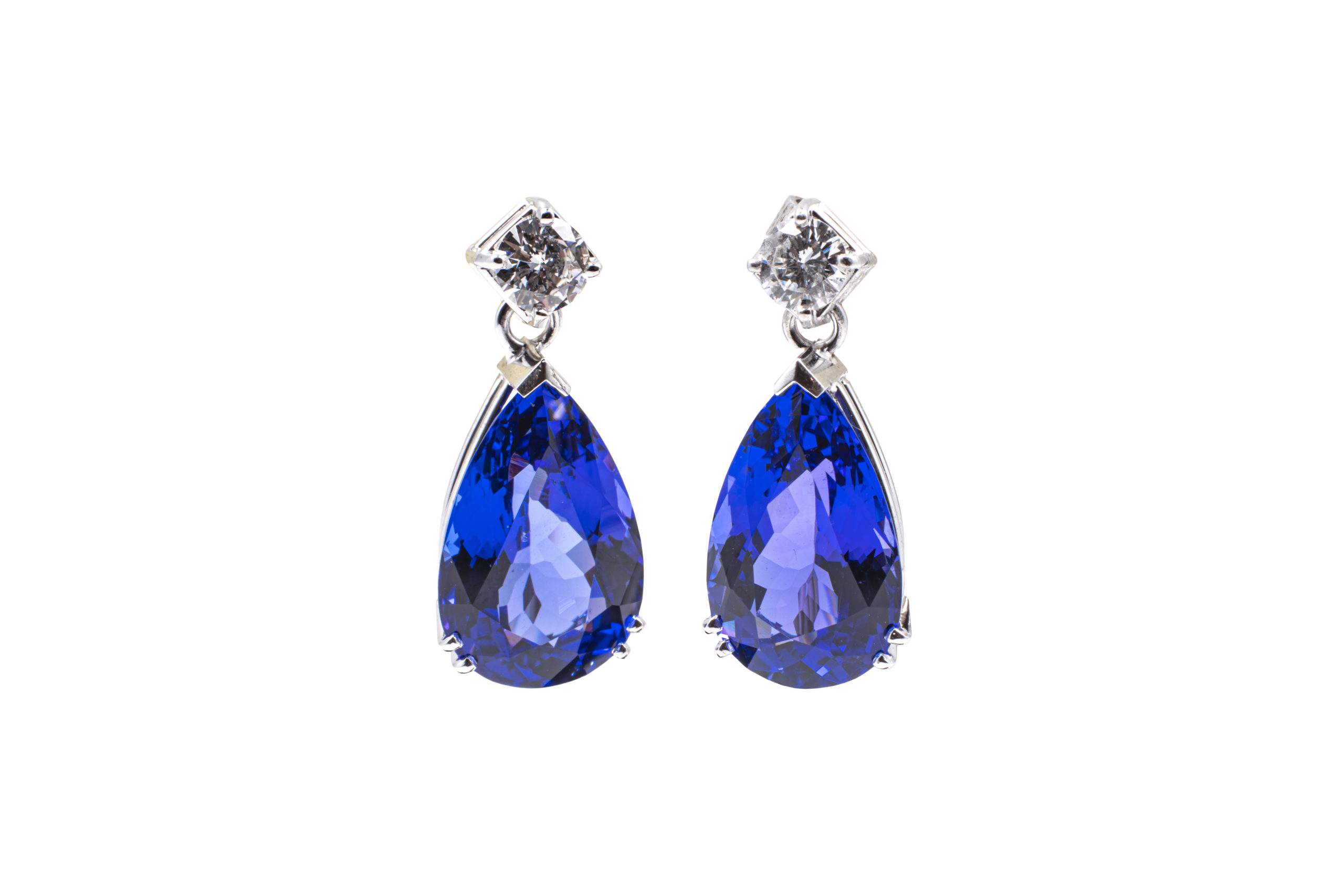 Quality: Gem Quality – Jewelery Quality – Accessary Quality
Rarely do gemstones have a completely flawless crystal structure; in most cases, fine cracks, crystal disturbances, or inclusions of foreign minerals can be seen with a microscope. The purity of gemstones, which is an important factor in evaluating the quality of a crystal, can be determined, for example, by a classification into different grades with respect to the presence of inclusions, which have been established by the Gemological Institute of America (GIA). However, gemstones are very difficult to categorize based on other factors such as transparency, color, brilliance and hardness, among others, so the final evaluation, especially from the safety aspect of gemstones, should only be made by experts, laboratories and independent gemological institutes. "Many years of experience confirm that there is no such thing as a cheap offer when it comes to gemstones," explains Patrick-Noël Herold-Gregor, who points out that a system should be established for the market of colored gemstones to enable price comparisons.
V.i.S.d.P.:
Maximilian Bausch
Student & Blogger
Contact:
The Natural Gem GmbH
Universitätsring 12/Top 14+15
1010 Vienna
Austria
(+)43 1 512 41 89
office@thenaturalgem.com
www.thenaturalgem.com
About The Natural Gem GmbH:
Dr. Thomas Schröck, a PhD economist and trained gemologist has been a gemstone expert for over 30 years and is the managing partner of The Natural Gem GmbH, a company based in Vienna, Austria. The experienced Gemmologe and expert for gemstone investments wrote the work "Investing in precious stones: Money earning with the most beautiful things of the world", publishing house edition a 2021, author: Dr. Thomas Schröck.
Press contact:
Lobmeyr Public Image Conciliaris GmbH
Rudolph Lobmeyr
At the yard 11, Top 4
1010 Vienna
Austria
+43 (0) 1 / 361 55 00
r.lobmeyr@l-pi.eu
http://www.l-pi.eu