Gemstones have been on this earth for centuries and fascinate people with their uniqueness, beauty and brilliance. Which scientific discipline deals with the stones and why are gemstones so popular? In conversation with Dr. Thomas Schröck, gemologist and author, expert in colored ge
mstones from Vienna / Austria.
The science of gemstones includes numerous fields dealing with minerals, crystals, rocks, precious stones or gemstones. They have their origin in geology – the science of the earth. This is also the basis for the science of gemstones, which is called gemology and is a branch of mineralogy from geology. Through this scientific discipline, gemstones can be correctly classified and determined, as well as analyzed for composition, occurrence and deposits. "Gemmology" is the technical term for stone science and has a long history in Austria. In gemmology, the values, beauty and rarity are scientifically researched and accompanied," explains the sympathetic Austrian Dr. Thomas Schröck, founder of the company The Natural Gem GmbH in Vienna and for over 30 years as a gemmologist in gemmology at home. The company The Natural Gem, based in the heart of Austria, stands for 30 years of experience in the international gemstone trade, is the European market leader for natural-colored, untreated gemstones, and specializes primarily in investment in colored gemstones. The core competence lies in making corresponding gemstones available, with a focus on the "Big 3", ruby, sapphire and emerald. Dr. Thomas Schröck, who holds a doctorate in economics and is an internationally trained gemologist (including Switzerland, USA, India), has been fascinated by stone science since childhood and is grateful that he was able to turn his passion into a profession. "In contrast to mineralogy, gemology focuses more on the importance of stones for the gemstone and jewelry trade. We are approached by customers with unusual requests and, with a constant stock of approximately 5,000 certified gemstones, we are able to fulfill requests in a timely manner, either directly or through search orders. From A, like alexandrite, to Z, like zoisite," Dr. Thomas Schröck is pleased to say.
Are gemstones naturally beautiful?
Dr. Thomas Schröck says: "Gemstones are minerals that crystallize in rocks in nature and have special chemical and physical properties. The majority of the population assumes that gemstones are suitable for wearing immediately after they are found because of their uniqueness. But this is not the case. It is only through a cutting process that the various facets and beauty of gemstones come to life." When it comes to investments in gemstones, the focus is on the so-called natural-colored, untreated gemstones, which are very rare. What does untreated mean? "This includes those circa one to three percent gemstones of the annual world production that have such a purity that they do not need to be treated in any way – with the exception of cutting. Or calculated differently: For every 97 gemstones found (whether rubies, sapphires or emeralds), there are only three stones that are perfect except for cutting. Cutting gemstones is not considered a treatment, but heating, filling cracks or oiling the respective gemstones is," explains gemstone expert Dr. Thomas Schröck.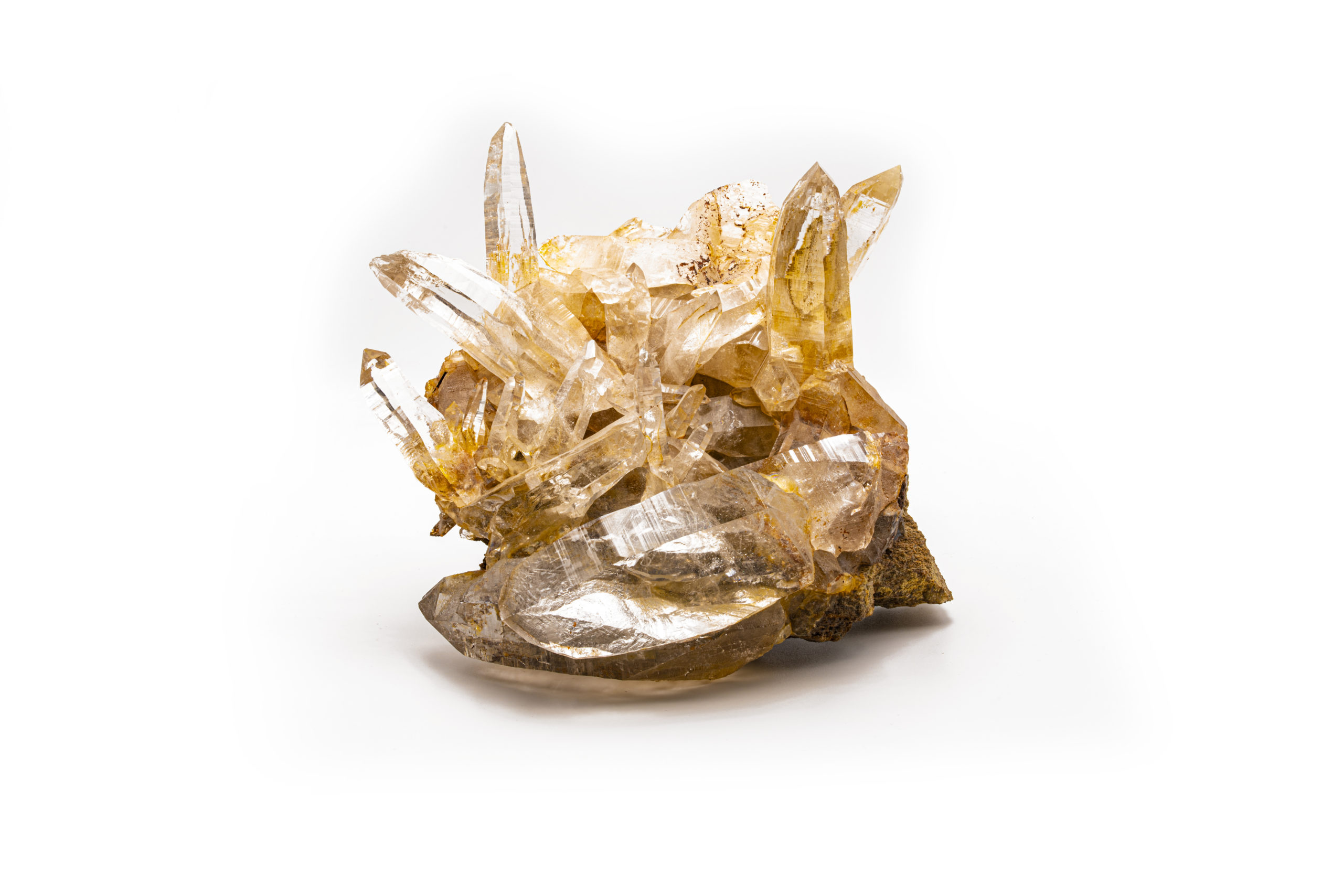 Basics of mineralogy and gemmology
Mineralogy deals with natural minerals and examines at what time and under what pressure, speed, temperature or in what chemical environment they were formed. With this knowledge it is possible for scientists to develop theories about the development of the earth and the universe and to prove or disprove these theories with further discoveries. According to Dr. Thomas Schröck, "Despite this, the science of mineralogy is not exclusively important for research on the Earth, but with the help of this research it is possible to investigate for what purposes different minerals are suitable." Hardness, for example, is one of the most important mechanical properties and for this reason is ideally suited for use in the technical field. Especially the mineral hard materials boron nitride or sialon are fundamental components in the research of earthquakes or for the processing of mineral raw materials.
Gemmology deals exclusively with precious stones and is colloquially known as gemmology. "It was not until the 1960s that gemology made its breakthrough in Austria. It is thanks to Professor Walter Mican that the term "gemology" was introduced to the Austrian jewelry industry. In addition to his trend-setting publications in "Der Sachverständige", it is due to his efforts that the internationally recognized grading of diamonds and pearls was established in Austria", explains Dr. Thomas Schröck. Professor Walter Mican, master goldsmith, jeweler and gemmologist (trained in Idar-Oberstein), who was one of the great personalities of the jewelry industry until his death in 2008, founded a private gemstone laboratory "Mican Juwelen und Laboratorien für Edelsteinuntersuchung und Edelsteinbewertung GesbH" – today's Gemmologisches Labor Austria KG (GLA). With regard to gemmological examinations, there are three basic questions that gemmologists focus on. First and foremost, they analyze which stone it is and whether it is already known or a new discovery. With the help of the documentation about the formation, the finding places and characteristics it is possible for the scientists to assign the stones. In the second place it is checked whether it is a natural or synthetic stone. The gemstones ruby, sapphire or emerald are natural stones, but they can also be produced artificially in the laboratory. The last basic question that is clarified is the general condition of the stone and whether treatments have been applied to optimize its appearance.
How are the precious stones analyzed and processed?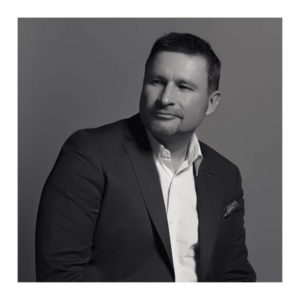 The first-class gemstones are unique. For this reason, it is important to examine the gemstones using non-destructive methods to prevent them from losing value. In order to analyze the stones as unsparingly as possible, they are identified by their optical, physical, chemical and crystallographic properties. The best-known examination is the determination of the refractive index. Dr. Schröck points out that each mineral is unique and has a specific value that depends on the material and crystal structure To illustrate the understanding and usefulness of this method, diamonds and quartz are compared. "Gemology is currently driven by the fact that incredibly fast knowledge is being gained through spectral analysis, through machines that we didn't have until now. This technological advancement serves to better determine the authenticity and value of gemstones. Many people understand too little about gemology, and the independent tests of certified institutes provide certainty," explains Dr. Thomas Schröck.
The fascination after precious stones – dream job "gemologist:
In most cases, the science of gemstones is done as a branch of the general study of mineralogy. Dr. Schröck points out that those who wish to complete training in gemology will find numerous opportunities at recognized gemological institutes including the Gemological Academy in Linz, Austria, Idar-Oberstein in Germany, at the Swiss Gemological Institute SSEF in Basel, or even at the Gemological Institute of America in New York. "After gemmological training, one is able as an expert to assess the quality of gemstones and, to examine them for authenticity, purity, color, weight and cut. Instruments such as microscope, polariscope, conoscope, refractometer, spectroscope, reflectometer and thermotester as well as chemical-physical methods are used for the examinations. This is part of the in-depth training," explains Dr. Thomas Schröck.
Ultimately, the market for gemstones is not only important for the jewelry industry, but it shows what treasures are in and on the earth, which have been researched for many thousands of years and cause fascination on a small and large scale. Due to its uniqueness, gemmology lives on great variety.
V.i.S.d.P.:
Viktoria Akopjan
Student & Blogger
About the author:
Viktoria Akopjan is studying Health Economics with a specialization in Hospital and Pharmacy Management at Apollon University of Health Sciences. Her interests relate to nutritional sciences, public health, and digital development in the healthcare industry. As a working student in the field of human resources development, she is gaining experience for the change to digital transformation.
Contact:
The Natural Gem GmbH
Universitätsring 12/Top 14+15
1010 Vienna
Austria
(+)43 1 512 41 89
office@thenaturalgem.com
www.thenaturalgem.com
About The Natural Gem GmbH:
Dr. Thomas Schröck, a PhD economist and trained gemologist has been a gemstone expert for over 30 years and is the managing partner of The Natural Gem GmbH, a company based in Vienna, Austria. The experienced Gemmologe and expert for gemstone investments wrote the work "Investing in precious stones: Money earning with the most beautiful things of the world", publishing house edition a 2021, author: Dr. Thomas Schröck.
Press contact:
Lobmeyr Public Image Conciliaris GmbH
Rudolph Lobmeyr
At the yard 11, Top 4
1010 Vienna
Austria
+43 (0) 1 / 361 55 00
r.lobmeyr@l-pi.eu
http://www.l-pi.eu