France, especially Paris, has built a reputation as being pioneers in haute couture. From Louis XIV to Louis Vuitton, the French have a rich history with gemstones. in conversation with Dr. Thomas Schröck, gemstone expert and gemologist from Vienna
We associate France with "enjoying life" – this is in the nature of the French, that certain "laisser faire" – relaxed tolerance combined with lightness and not taking life too seriously. To live cèst la vie has to be learned, lavishly elegant, with charm, joie de vivre and serenity are considered inseparable in France like excellent food, excellent red wine and exquisite presentation in the form of fashion and accessories.
A monarch's fascination with gemstones
Despite the stony relationship between France and its monarchy, the crown jewels have established themselves as a valuable French asset. "The crown jewels were considered the insignia of the Kingdom of France: crowns, imperial apples, sceptres, tiara and jewels, an imposing collection existed until 1885. Then the collection was divided and numerous crown jewels were sold during the Third French Republic. Currently, some of France's remaining crown jewels are on display in the Louvre Museum, "explains gemstone expert Dr. Thomas Schröck from Vienna. Dr. Thomas Schröck is the founder and managing partner of THE NATURAL GEM. The graduate economist is a trained gemologist in the USA, Switzerland, Germany and India and, with 30 years of experience in the international gemstone trade, is considered a leading expert for natural-colored, untreated gemstones and gemstone investments. In addition, his book "Precious Stones as Investment" was published by Profit Verlag, which is the first book to give profound insights into the world of the most valuable stones. It deals with both mineralogical and historical aspects of gemstones, explains what to look out for and gives an overview of price developments.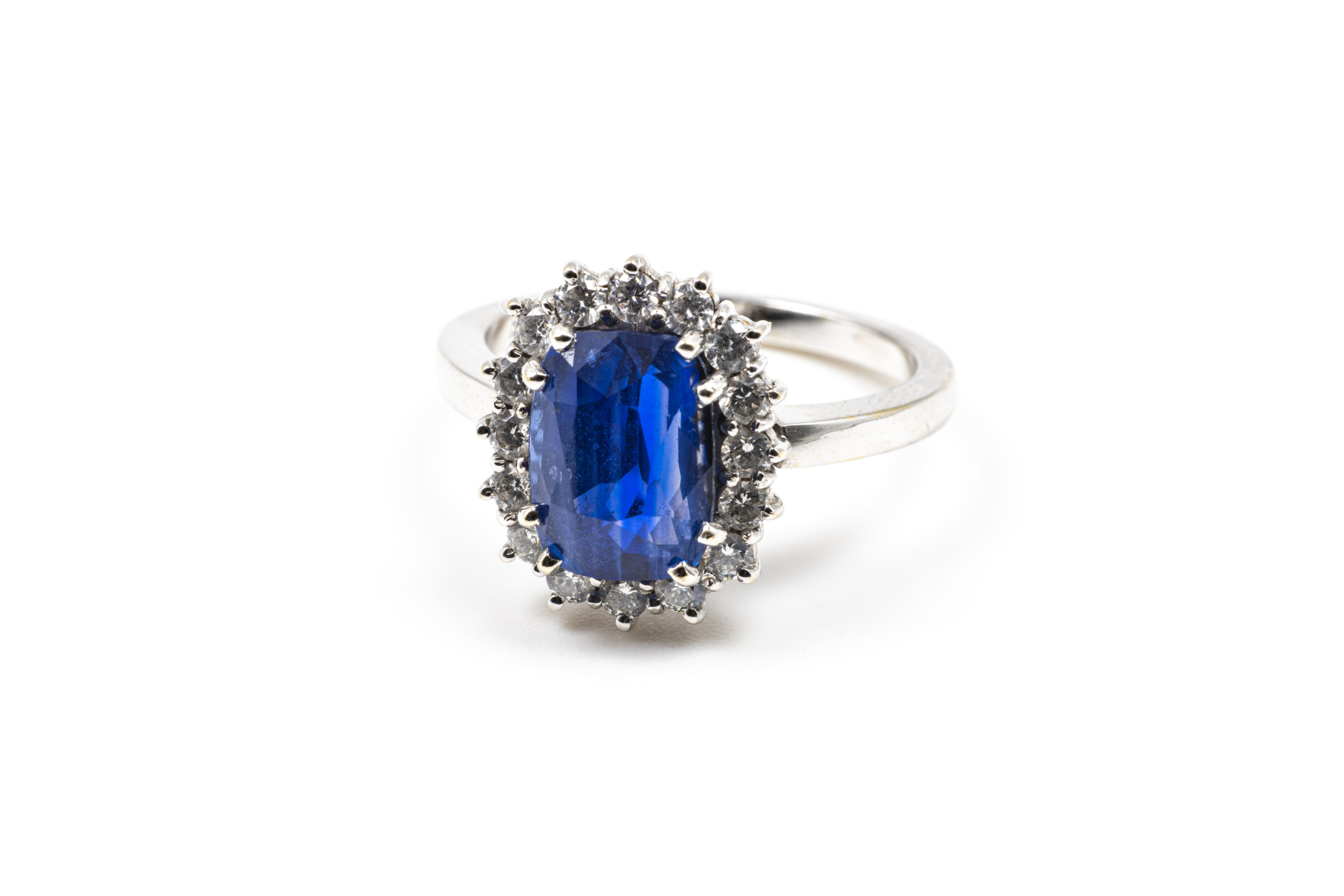 Royal French Blue
One of the most significant precious stones is the Royal French Blue or Tavernier Blue. The diamond was sold to Louis XIV from an Indian mine at the end of the 17th century. The stone was cut into the diamond now called Hope Diamond, a 45.52 carat stone with a rare blue colour. It is said to be worth $300 million. According to the Jeweller Magazine, a French man called Tavernier bought the diamond from India and then sold the diamond to Louis XIV. The jewels then followed a fascinating journey; when Mari Antoinette and Louis XVI tried to escape France, it was given to the government, the diamond was then stolen during the revolution and then eventually came into the procession of an American man called Henry Hope. The diamond was also in an exhibition in the Louvre in the 1960s.
Napoleon's Jewels
After the French revolution, France fell under the regime of Napoleon. Napoleon had an extravagant taste, and as a result, many French monuments and crown jewels stem from his reign. One famous example of this is the Napoleon Diamond Necklace which is made up of 28 diamonds and was created in Paris to celebrate his first son.
Other examples include acrostic bracelets that spelled words with gemstones. They are often formed through a string of gems with the first letter of the crystals' name spelling a word. This fascinated Napoleon and as a result, he had a few made for family members. This trend has remained to this day, hidden message jewellery in luxury brands. Such as Cartier's four-leaf clover spelling 'dear' with a diamond, an emerald, amethyst, and ruby.
Gemstones and rich Parisians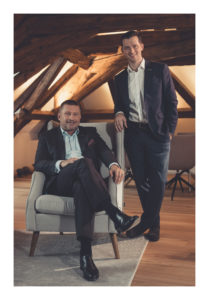 In Paris, fashion is a vital aspect of French culture. It is also an important aspect of the French economy. Annually, the Paris Fashion Week brings people from around the world to see the pioneers of Fashion in action. Many of the haute couture brands associated with Paris are preserved for the rich and have developed luxury jewellery brands. As a result, today people often associate gemstones in France with huge luxury brands such as Cartier, Louis Vuitton, or Dior.
When Louis Vuitton started their luxury jewellery department, it wanted to add variety to the market. They pledged to find the strangest and rarest gemstones to pique the interest of potential customers. Instead of focusing primarily on diamonds and more basic luxury gemstones, the shop in Paris shows a huge variety of gems such as garnet, tourmaline, and morganite.
France's pioneer in synthetic manufacturing methods
The hype about gemstones and their desirability trigger imitation processes, pioneers are in search of synthetic gemstones. Some important French actors contributed to the history of gemstones in the world. In 1877 the French scientist Edmond Fremy produced the first synthetic corundum and at the beginning of the 20th century Auguste Verneuil invented various methods for the production of synthetic rubies and sapphires, the Verneuil process named after him is still used today. But what does "real" actually mean? Dr. Thomas Schröck on this: "In addition to the general question of definition of how to distinguish between" precious stones "and"precious stones ", the question of authenticity is usually about natural gemstones vs. artificial gemstones. It should be added: an "artificial gemstone" does not even exist as a gemstone, as the term "gemstone" only refers to materials created by nature. In the case of artificial gemstones, a distinction must be made whether it is a synthesis or an imitation. A gemstone synthesis is a crystal that is chemically identical to the natural stone and that has been produced in the laboratory. An imitation, on the other hand, consists of a different material, has a different chemical composition and / or different physical properties than the natural stone to be imitated. Synthetic gemstones are mass-produced and, unlike natural stones, have no particular value. They are therefore suitable as gemstones for costume jewelery but in no way as an investment item." Additionally, a French mineralogist called Rene Hauy discovered Epidote. Epidote is a mineral found in France and is often used as a gemstone. Francois Beudant also named the blue crystal 'azurite' in 1824. In France, people also call the mineral 'chessylite' because it is found in the Chessy Mines near the Alps.
The French and their fascination for something special
The luxury sector in France emerged at the time of the French monarch Louis XIV and achieved an incredible boom. This development was promoted by the finance minister Jean-Baptiste Colbert (1619-1683), who brought about an incredible upswing for the Sun King by realigning trade and industrial policy towards the export of luxury goods. Colbert is considered the founder of mercantilism (Colbertism), restructured the state budget and created the basis of French economic and colonial policy. "France and luxury fashion go hand in hand. The two have had a longstanding relationship that has resulted in many French people being brought up to appreciate good quality goods. Jean-Baptiste Colbert had a reputation as the king's money machine, opened up numerous sources of money and this worked through his ideas of a strong French merchant fleet, but he was more than unpopular with the people. But worldwide the demand for luxury products from France, linked to the lifestyle, increased ", explains Dr. Thomas Schröck.
Haute couture brands based in Paris still make use of this today. You can sell the rarest jewels to the richest people in the country and the world. Whether through appreciating the uniqueness of certain gemstones or the captivating sparkle of a diamond, it is clear that gemstones have a rich history associated with France.
V.i.S.d.P .:
Morgan Woodward
Student & Blogger
Morgan Woodward is an English student who is doing her bachelor's degree in international politics from the University of London Institute in Paris. She aims to work as a communicator in the future, be it in journalism or for a political group. Her interests lie in health and fitness, travel, biology, and politics.
Contact:
The Natural Gem GmbH
Walfischgasse 7 Top 10
1010 Wien
Österreich
(+)43 1 512 41 89
office@thenaturalgem.com
www.thenaturalgem.com
About The Natural Gem GmbH:
Dr. Thomas Schröck has been a gemstone expert and managing partner of The Natural Gem GmbH, based in Vienna, Austria, for over 30 years. He wrote the work "Precious stones as an investment: Der GEWINN-Ratgeber", Dr. Georg Wailand (editor), author: Dr. Thomas Schröck.
Press contact:
Lobmeyr Public Image Conciliaris GmbH
Rudolph Lobmeyr
Am Hof 11, Top 4
1010 Wien
Österreich
+43 (0) 1 / 361 55 00
r.lobmeyr@l-pi.eu
http://www.l-pi.eu