Diversity and elite for the economy, the selection under personnel-political aspects for the success within the European Union, Dr. Rainer Schreiber, personnel consultant from Germany – in the discussion with Dr. Peter Riedi, member of the board EM Global Service AG from Liechtenstein.
Top people in both administration and manufacturing stand out from the crowd of many employees. Exceptional performance, ideas, assertiveness and determination as well as a distinctive character characterize qualified people who help to shape the overall picture of the economy from the environment of the European Union. These energetic professionals take advantage of the freedom of movement within the Union. The seeds of positive personality development are usually laid in childhood and adolescence, and social background has a decisive influence, along with the personal environment of future top executives and managers.
Personality development from a young age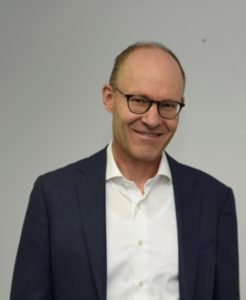 As a result, the unfolding and development of personality depends on genetic predisposition on the one hand; on the other hand, the milieu theory characterizes social development and is obviously a formative factor for personality development; this is the view of countless sociologists from academia and practice.
Germany, for example, is a country with few natural resources. Its most important chapter is the individual creativity and innovative capacity of its top performers. "This is also true for other European nations and worldwide for countries with comparable conditions. If the high performers are not excellently educated and at the same time motivated, the country produces too few innovations, and both prosperity and technological but also social progress are threatened," explains precious metals expert Dr. Peter Riedi, member of the Board of Directors of EM Global Service AG. In line with the objectives of the German government, this article aims to show how talent can be promoted in companies from within Germany but also from the European Union.
Lifelong learning: "Those who have a choice must make a decision"
Those who are already in a profession or facing the choice of training and career must not only exhaustively and without illusions examine what they would most like to become, but also what they are best at. Especially in the more difficult economic radius, "Don't leave anything to chance, don't settle for the first best, but make your choice knowing all the information available – get the best out of yourself and leave well-trodden paths."
In view of the changing global structures, power relations and new technology centers on this globe, a change of perspective will be inevitable, economist Dr. Peter Riedi points out. Performance and courage must be rewarded. Already Aristotle understood above all people who are able to think free of purpose and not benefit-oriented, i.e. people who possess orientation knowledge and can fully exploit their talents in the perspective of a role model function. From the economic sciences we are familiar with a comparable term in the manner of the "minimax rule".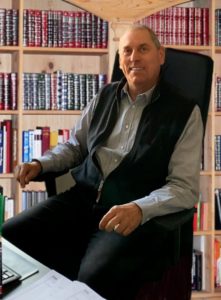 "Within this framework, a working environment must be created that promotes a culture and humanity in which all employees can contribute to the economic and social success and progress of the company," explains Dr. Riedi. In the social sciences, this is described by the term integration. The differences and abilities of all employees are taken into account, and the appreciation of the working group of people takes on a new dimension. The benefits of diverse work groups can be maximized.
At this point, a clear business statement is necessary. In the private sector, the main focus of all personnel policy philosophies is the perpetual maximization of profits – an insight that Winston Churchill already incorporated into his highly acclaimed speeches.
Changing values, globalization and demographic change require a reorientation in the light of profit maximization. Profit maximization remains a maxim of traditional business administration that every company must observe. Dr. Peter Riedi comments: "As business administration has increasingly turned its attention to public companies that make social thought and ecological aspects of goods production part of their corporate culture, the definition of profit maximization must be discussed anew. Social changes in the environment of the workforce, the customer base, and business connections are commonplace."
This process, like the international division of labor in the form of globalization, has been taking place for more than 5,000 years of human history and is therefore nothing new.
V.i.S.d.P.:
Dr. Rainer Schreiber
Lecturer adult education & personnel consultant
About the author:
Personnel consultant and honorary lecturer Dr. Rainer Schreiber with a degree in economics, specializing in finance, controlling, human resources and training, criminology and mathematics. He works in professional adult education and publishes on management personnel consulting, demographic change and economic policy.
Contact:
EM Global Service AG
Country road 114
FL- 9495 Triesen
Principality of Liechtenstein
Phone +423 230 31 21
Fax +423 230 31 22
Contact person:
Dr. Peter Riedi
info@em-global-service.li
www.em-global-service.li
Company description:
Located in the heart of Europe, EM Global Service Changing values, globalization and demographic change require a reorientation in the light of profit maximization. European companies face the challenge of development, freedom of movement and motivation in order to offer an attractive place to work. In conversation with economist Dr. Peter Riedi, precious metals expert at EM Global Service AG.AG designs and manages commodity and precious metal concepts. The range of services of EM Global Service AG includes the acquisition, custody and security of physical precious metals for the owners, the buyers. The company with her team builds on economic stability and secure it with reliability and discretion in asset custody in the heart of Europe. For more information, visit www.em-global-service.li