Rare earths – what is it? Occurrence, investment and recycling, by Amelie Hauger, student from Stuttgart in conversation with Dr. Peter Riedi, economist in the heart of Europe/ Principality of Liechtenstein.
Nowadays, the term "rare earths" has probably crossed everyone's mind at least once. Currently, this topic is most frequently encountered in connection with the development and production of new technologies, most of which could not be realized without rare earths. For example, the processing of rare earths is often cited as a point of criticism in the discussion about the overall eco-balance of electric vehicles. The contradiction that arises from the use of rare earths for electric vehicle batteries is that the actual goal of electric cars is to be environmentally friendly. But how environmentally friendly can an electric car be at all, if in its production one of the supposedly rarest goods of our earth is used. But not only the partly controversial electric cars contain rare earths. Among other things, the object that we all hold in our hands every day and usually don't want to do without, cannot do without rare earths: Our smartphone. But what exactly are rare earths? What makes them so special and how do you get hold of this important commodity in the first place?
Seventeen elements – rare earth metals
"What rare earths are is best explained with the periodic table that most people still know from chemistry lessons at school. In the periodic table, the rare earths form a group of their own. More precisely, this group is also called rare earth metals.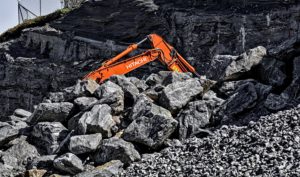 With the exception of actinium, they include the elements that are in the 3rd subgroup and additionally the so-called lathanoids. In total, there are 17 elements that belong to the rare earths," explains the precious metals expert Dr. Peter Riedi and contact person at EM Global Service AG, based in the Principality of Liechtenstein.
The term rare earths originates from the first discovery of these elements in the 18th century in Sweden and is derived from the fact that these elements were found at that time very rarely as single, but rather as a component of rare minerals from which they were then extracted. Dr. Peter Riedi comments: "In fact, rare earth elements are not as rare as initially thought. Most of them occur more frequently than, for example, the well-known elements lead, copper, gold or even platinum. These elements have earned the designation "rare" insofar as larger deposits that are used for mining are indeed rare. Because rare earths are widely dispersed and occur in small quantities, they are often extracted as a byproduct of producing more common ores."
Rare Earths: Mining and Uses
About 97 percent of rare earths are mined in China. But not only is the use of rare earths for everyday technologies questionable, but the mining and extraction of the precious commodity is also considered less than environmentally friendly. Often, the rare earth metals are washed out of the earth with acids during their mining, resulting in toxic wastewater. In addition to the rather environmentally damaging mining of the rare earths, there is another problem in dealing with this important natural resource: the recycling possibilities. Dr. Peter Riedi comments: "Every year, about 45 million tons of electronic waste are generated around the world. The rare earths are present in small quantities in almost all electrical appliances and can be recycled. However, this process is still proving very difficult with current technologies and is therefore not yet economical. Hopefully, in the field of e-waste recycling, many steps will be taken in the direction of economic viability in the coming years to promote the reuse of rare earths and thereby reduce environmentally harmful mining."
Rare Earths: Trade and Investments
Economically interesting is the trade with rare earths, but only for industry experts. It makes more sense for private investors to invest in gold, silver, platinum and palladium, points out Dr. Peter Riedi of EM Global Service AG. The company buys and stores gold, silver, platinum and palladium for end customers.
Due to their special properties, platinum and palladium are used in different areas. Both precious metals are used in automotive and other industrial sectors as well as in electronics, jewelry, investment, medical and dental technology. This results in particular challenges for collection and processing in each case in order to direct the material flows to refining. Platinum waste in the jewelry and dental sectors is usually lumpy and relatively homogeneous. They are predominantly only remelted in the recycling process. Platinum wastes from industrial and catalytic converters, from the glass industry and from electrical scrap are more finely dispersed and have to be enriched and refined for recycling. Recycling of platinum and palladium from industrial applications takes place at a very high level. The reasons for this are the manageable number of processes and players as well as the known value. Therefore, direct and contractually regulated actor cooperations between the manufacturers of precious metal catalysts, the refineries and the refiners could develop over many years. The losses are greater, however, in the collection and processing of electrical and electronic scrap containing platinum and palladium.
V.i.S.d.P.:
Amelie Hauger
Student & Blogger
About the author:
Student Amelie Hauger is currently completing a dual study program in Stuttgart. Since her childhood, her enthusiasm for technology grew, which is why the field of mechanical engineering production technology with a focus on mobility exactly reflects her interests. The alternation between theory and practice makes the dual study program interesting. Her special interest lies in future technologies, new materials, autonomous driving and driverless transport.
Contact:
EM Global Service AG
Country road 114
FL 9495 Triesen
Principality of Liechtenstein
Phone +423 230 31 21
Fax +423 230 31 22
Contact person:
Dr. Peter Riedi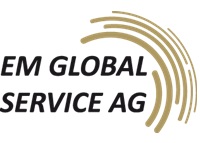 Company description
Located in the heart of Europe, EM Global Service AG designs and manages commodity and precious metal concepts. The range of services of EM Global Service AG includes the acquisition, custody and security of physical precious metals for the owners, the buyers. The company with her team builds on economic stability and secure it with reliability and discretion in asset custody in the heart of Europe. For more information, visit www.em-global-serevice.li
Press Contact
EM Global Service AG
Dr. Peter Riedi
Landstrasse 144
9495 Triesen
Tel.: +423 230 31 21
Fax: +423 230 31 22
E-Mail: presse@em-global-service.li
Web: http://www.em-global-service.li