"You don't transplant an old tree" – seniors wish to stay in their familiar surroundings – support and help from outside. Employee retention in care – in conversation with Oliwer Mikus, founder of Sedulus Sp. z o o – recruitment agency, Opole and Munich.
For some time now, the number of elderly people has been growing, which increases the demand for outpatient, home care services. Even today, the prevailing need for personnel can no longer be met by certified nursing staff alone, and so in the long term there will be a large gap in senior care and nursing services. Studies on this subject show that today there is a shortage of around 380,000 nursing staff. By 2030, there is even expected to be a shortage of about 740,000 caregivers in this field.
In order to minimize this gap and to be able to close it completely at some point, unskilled assistants are increasingly being hired. The education work for therapeutic occupations offers Quereinsteigern occupation-accompanying courses, with a duration of 14 months, in order to qualify them as auxiliary forces. Founder of the recruitment company Sedulus Sp. z o o Oliwer Mikus, based in Opole in Poland and the Bavarian capital Munich, has been successful in the recruitment of experienced forces since 2015. "Especially the demand for medical professionals and nursing staff is growing. Entry into this line of work is possible at any time and offers graduates a future-proof job perspective. Home care in particular is in demand, as many people do not want to leave their familiar surroundings but are nevertheless dependent on help, for example, with dressing and undressing, eating and personal hygiene," explains Oliwer Mikus.
Continuing education and training across borders
Qualification for senior care can be obtained through various courses and training offered by German providers. For example, such a course consists of a combination of distance learning, practical seminars and a specialized internship, which can be carried out at the place of residence. Care is taken here to ensure that graduates do not learn their skills under time pressure and can specifically experience a high quality of training. Oliwer Mikus comments: "One of the positive aspects of these qualification programs is that the graduates can be offered great help in starting their careers. Over the years, requests for medical personnel from employers in European Union countries have increased rapidly. Our recruitment company has taken this as an opportunity to start cooperation with renowned clinics in Germany, where medical professionals of all specialties can start their work, meeting the standards of the most demanding candidates. In addition, we support the professional qualification of our candidates through training. Through cooperation, we can support access to the latest medical technologies."
Germany offers a variety of continuing education and training opportunities, including start-up tips for self-employment and individual start-up assistance. Using the logo of a higher-level organization can also help graduates get off to a fast and secure start. "The goal, however, which should be at the top of the list of training opportunities, is to ensure that services are both affordable for seniors to offer and assure caregivers a decent wage. Since the wages in the care are not in the high-wage sector, with the training and further qualification to the care personnel increasingly also value is put on it to make a network formation possible for the graduates. We help to allocate vacancies as a placement company. Specific care is taken to avoid additional costs, such as placement or franchise fees, in order to achieve the best possible deal for both parties," Oliwer Mikus points out.
A smile is worth a thousand words: Joy in togetherness – helping people to help themselves
The daily tasks include the independent and autonomous everyday assistance for seniors, as well as their basic care. "It is also important in this occupational field that the caregiver often assists the senior as a caregiver and thus takes on a mediating role in communication between the person being cared for, his or her family and people outside the household. For this reason, the Sedulus team assists in language qualification through free courses sponsored by the cooperation partners. Another important task is to keep the seniors company in order to dispel the loneliness that many seniors struggle with in old age," Oliwer Mikus knows from professional experience.
Conclusion: The demographic challenge – staying fit longer in old age and living happily at home with support and assistance.
Since the number of older people who want to remain living at home even in advanced age is around 90 percent, it is important that more people become qualified for the profession of senior assistance. Oliwer Mikus sees great opportunities here to provide an important service even across borders. "We wish every citizen an old age, no matter in which country they are at home. What is certain is that we all hope to get into this situation and then that someone will be there to help us with the everyday problems that sometimes become more difficult, and that we will then still be able to live in our familiar surroundings. Why not gather experience in care across borders, that we would like to make possible as a Sedulus team for those who are interested," says Oliwer Mikus.
Many German states recognize the service of senior care and nursing, which makes it possible to have this service accounted for by the nursing care insurance companies.
In any case, it is certain that there is a great need for care personnel in the field of senior citizen assistance. The opportunity to work in this profession therefore not only holds potential for employment, but is also very important, especially for our senior citizens in terms of their well-being.
V.i.S.d.P.: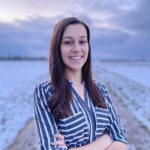 Amelie Hauger
Student & Blogger
About the author:
The student Amelie Hauger is currently completing a dual study program in Stuttgart. Since her childhood, her enthusiasm for technology grew, which is why the field of mechanical engineering production technology with a focus on mobility exactly reflects her interests. The alternation between theory and practice makes the dual study program interesting. Her special interest lies in future technologies, new materials, autonomous driving and driverless transport.
Company description:
The company Sedulus Sp. z o.o. with headquarters in Opole / Poland, branch in Rzeszów / Poland and a branch in Munich / Germany has been successfully active in the recruitment of experienced forces since 2015 and sees itself as an interface between employers and applicants. The goal is to achieve the connection of the needs of employers with the requirements of employees. Sedulus Sp. z o.o. has numerous attractive job offers, both permanent and temporary jobs. The company specializes in organizing suitable work for individuals, couples and groups, as well as students. Further information under: https://sedulus.pl/de/kontakt-deutsch/
Press contact:
Sedulus Sp. z o.o.
Oliwer Mikus
ul. Jana Łangowskiego 1
45-031 Opole
Email: kontakt@sedulus.pl
Tel: +49 89 13072963